Is Gaza Preparing to Declare Independence From Palestine?
September 11, 2012 17:50 by Pesach Benson
Today's Top Stories
1. For the first time, Palestinian protests get widespread coverage. See below for details.
2.  BDS Fail of the Day: Wits University leaders stood up against a student council's call to boycott Israel.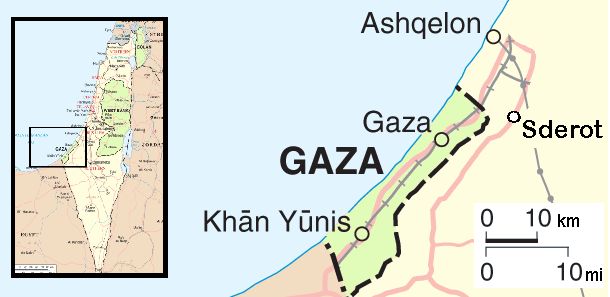 3.
Is Gaza preparing to declare independence from Palestine?
Jonathan Schanzer
writes:
But senior Gazans quietly acknowledged to me in recent meetings that Hamas, a Muslim Brotherhood splinter group, and President Mohamed Morsi's new Muslim Brotherhood government in Egypt, are actively discussing this controversial idea . . .
In the meantime, Morsi and Hamas leader Ismail Haniyeh are reportedly still far from an agreement. According to political scientist Mkhaimar Abusada of the al-Azhar University in Gaza, the two parties may require anywhere from six months to another two years to iron out a deal whereby "Hamas goes its own way," given all the legal issues and potential opposition involved.
Schanzer notes that while Egyptians might not happy to "let Israel off hook" for overseeing the movement of goods into Gaza, an independent Gaza could be lucrative for Egypt and the Sinai.
Palestinian Spring?
• In yesterday's West Bank anti-government protests, 50 people were injured. Looking  at the Jerusalem Post, I couldn't get over the irony of Palestinian officials explaining the use of tear gas and other security measures.
However, he pointed out, the security forces were forced to intervene after municipality workers feared for their lives. Hmeid said that some of the attackers had threatened to kill the workers and set the municipality on fire.
Later, hundreds of protesters attacked a police station with stones during another demonstration in the center of Hebron.
• Maan News: Salam Fayyad announced several measures to alleviate the PA's financial straits.
• Via The Lede: Palestinians took a page from the Syrian uprising, adapting an anti-Assad chant against PA leaders Mahmoud Abbas and Salam Fayyad. And in Hebron, protesters threw shoes at a banner of Fayyad.
• Although Palestinians easily blame Israel for their economic woes, Wall St. Journal correspondent Josh Mitnick astutely noted:
Some Palestinians acknowledged that much of the frustration is rooted in the dashed expectations from 2011, when Palestinian leaders were lauded by the international community for having built an economy and a government that was ready to become independent, but were rejected at the United Nations Security Council when they submitted a membership request.
"Imagine you have been promised you will have a state, and suddenly you discover the [Palestinian Authority] can't pay salaries, and suddenly the Palestinians are subjected to a high level of prices that the Palestinians citizens can't bear," Mr. Abdulkarim said. "Its like coming out of a dream to reality."
• Dr. Ron Pundak, one of the architects of the Oslo accords, told the Christian Science Monitor that re-opening the Paris accords — which govern Israeli-PA economic arrangements — won't help the PA economy. And Palestinian economist Samir Barghouti urged more efficiency and less reliance on donations:
The PA currently covers about 65 percent of its expenses, with 35 percent coming from foreign aid, he says. Through better management and the elimination of corruption, Mr. Barghouti says the PA could increase its revenues to cover 85 to 90 percent of its expenses – and thus put it within reach of controlling the deficit.
Part of the drain on the PA is that nearly half of its revenues go to the Hamas-run Gaza Strip, while less than 5 percent of its income comes from the coastal territory.
• More on the protests at Israel HaYom. Also picking up on the story: AP, Reuters, NY Times, LA Times, Time, and the Irish Times. NBC News rounded up the best of the day's wire photos.
Hamas Training Its Own Diplomatic Corps
September 6, 2012 12:57 by Pesach Benson
Today's Top Stories:
1.Hamas is training its own diplomatic corps. Till now, the PLO was the sole representative body of the Palestinian people. Reuters says the move will deepen the Hamas/Fatah divide:
Hamas officials seemed keen to play down the scheme to matriculate envoys from its mostly makeshift and short-staffed foreign ministry. They said they hoped a deal with Fatah could remove any need to deploy Hamas diplomats, but planned to have a corps of envoys ready should reconciliation prove impossible.
2. Palestinian social protests continue. Haaretz reports that another Palestinian tried to light himself on fire in Ramallah:
Hasan Qahwaji's attempt to set himself on fire was the third such attempt in the territories of the last week . . .
Qahwaji claimed that he had asked the PA to help him finance medical treatment for his daughter, but that it had refused. PA President Mahmoud Abbas' office denied this . . .

3. Big news of the day was the sturm und drang over Jerusalem at the Democratic National Conventional. Aaron David Miller's measured reaction at
CNN
suffices:
[W]hat's so curious about the flap is that the Jerusalem issue is less relevant today than ever. There are no prospects for reviving serious Israeli-Palestinian negotiations. Taking positions on Jerusalem is a thought experiment now.
Israel and the Palestinians

• The Hamas response to Hanan Ashrawi's denial of Jewish refugees ain't surprising:
Hamas: Israeli Jews should return to their Arab countries of origin
• In a Jerusalem Post op-ed, Ari Briggs says the Bedouins are learning from the "tower and stockade" settlements from Israel's pre-state days. Something to think about when seeing media accounts of Bedouin structures being demolished, and the non-governmental organizations who are the primary sources of info:
Unlike the case of Kfar Hittim, no Beduin National Fund purchased the land. The residents just took it. Whether it is privately owned Jewish land, as in the case of Al Zarnoog, or Bir El Daj, built on JNF lands or state lands, doesn't matter to them.
The Beduin understand that their communities must also have means of defense, but their "Tower Stockade" is not physical. It's virtual, but very effective.
Their protective "Stockade" consists of NGOs such as the Negev Coexistence Forum (NCF), Adalah, ACRI and the like. Their virtual Towers are the New Israel Fund (NIF), the EU and the UN, all of which are extremely well-funded and focused on protecting the "rights" of the Beduin to the lands on which they have built illegally.
• Worth reading: Professor Nino Levy discusses Israel's media war with Israel Defense.
Source material can be found at this site.