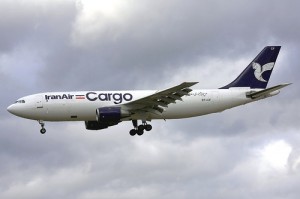 WASHINGTON — The United States has identified 117 Iranian aircraft it says are ferrying weapons to Syrian President Bashar Assad's regime.
The Treasury Department says the planes operated by Iran Air, Mahan Air and Yas Air are delivering weapons and Iranian forces under the cover of "humanitarian" shipments.
The airlines are already subject to U.S. sanctions: Americans cannot do business with them and any assets they have in the U.S. are frozen.
But it is now listing planes individually, partly to pressure Iraq to crack down on Iranian weapons shipments to Syria via Iraqi airspace.
Washington also set sanctions Wednesday on a Syrian army bureau, the director of a Syrian military research center and a Belarusian arms exporter for their roles in weapons of mass destruction proliferation.