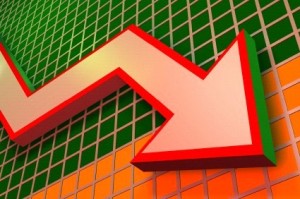 Stocks tumbled across the board Wednesday in the wake of President Barack Obama's re-election, triggered by worries over the looming "fiscal cliff" and as fears over Europe's economy reemerged.
"I don't think there's a long-term market reaction to the presidential election itself—it's now how quickly we can focus on the 'fiscal cliff' and coming up with a resolution," said Art Hogan, managing director of Lazard Capital Markets.
Meanwhile, ratings agency Fitch said Obama needs to move quickly to avoid the "fiscal cliff" that is threatening the country's economic recovery, adding that failure to address the issue would likely result in a downgrade in 2013.
A victory for Obama would mean continuity and the maintenance of quantitative easing policies by the U.S. Federal Reserve and increased deficits. Romney had been critical of the policies of the Fed and its Chairman Ben Bernanke.