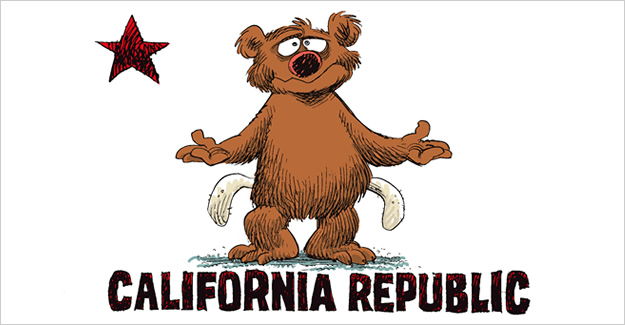 California Gov. Jerry Brown on Sunday said California would start a tax-increase wave across the nation, but recent history suggests California's tax increases will only accelerate the number of people who will leave California to other states with better tax climates.
When asked whether California was going to start a "tax-increase sweep" across the nation on CNN's "State of the Union," Brown agreed.
He said more people nationally will have to "share" more of the wealth they "extracted" to fund "collective" government.
But a Manhattan Institute study released in September found excessive regulations and high taxes forced business and California residents to flee the state en masse since 1990 to more economically friendly states like Texas.
The study found that 225,000 California residents are leaving the state per year, and most of the "destination states favored by Californians have lower taxes."
Last Tuesday, Californians approved Proposition 30, which was Brown's plan to raise rates on incomes above $250,000, with those making over $1 million having to pay a top marginal state income tax rate of 13.3%, which is the highest such rate of any state. Voters also approved of a statewide sales-tax increase.
Democrats also now have a supermajority in the state legislature, which means they can pass more tax increases. Proposition 13 amended the state Constitution to require a two-thirds majority in both houses of the state legislature for any increase in taxes.
There was more.
Many of California's municipalities voted for additional tax increases, on top of the statewide tax increases.
Voters in Carmel-by-the-Sea, where Clint Eastwood served as mayor, voted to increase the sales tax by one- cent for 10 years, which will be used to fund pensions and capital projects like maintaining streets. Voters in Healdsburg and Santa Clara County approved of half-cent sales-tax increases.
Other municipalities whose residents voted for sales-tax increases include: Fresno, Marin, Napa, and Santa Clara counties and the cities of Albany, Capitola, Culver City, Moraga, Orinda, Salinas, Vacaville and Williams.
When more people who actually pay taxes in California begin leaving the state at a faster rate, California and its municipalities will have trouble finding enough people to tax and attracting business and entrepreneurs to the state.