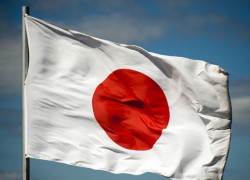 In Japan, the conservative Liberal Democratic Party (LDP) exceeded even the most optimistic predictions by winning a landslide victory in Sunday's lower house election.
LDP Leader Shinzo Abe's conservative foreign policy views and the Japanese public's growing concern over China provide an excellent opportunity for Washington to achieve several policy objectives critical to the health of the U.S.–Japan alliance.
Washington has long pressed Japan to assume a greater role in its own defense while adopting overseas security responsibilities commensurate with its military and economic strength. It would be beneficial for the United States if Japan were to increase its defense spending, enable collective self-defense, adopt less restrictive rules of engagement for forces involved in overseas peacekeeping operations, and press forward on building a replacement U.S. Marine Corps airbase on Okinawa.
Election Landslide. Although it had been predicted for months that the LDP would regain control of the Lower House, it had been expected to gain only a plurality rather than a majority, forcing it to form a coalition with additional parties. But the LDP trounced the ruling Democratic Party of Japan (DPJ) to gain, along with its current Komeito party partner, a supermajority (over 320 seats of the 480 in the lower house). The LDP and Komeito will be able to override DPJ resistance in the upper house where the latter has a majority.
The election was a resounding public rejection of the failed DPJ experiment. The party entered office in 2009 after nearly 50 years of uninterrupted LDP rule. At the time, the DPJ criticized the "unfair" U.S. alliance and sought to create equal Japanese relations with Washington and Beijing. But an escalating territorial dispute with China led the DPJ to abandon its naïve foreign policy and regain an appreciation for a strong alliance with the United States.
In addition, fiscal realities forced the DPJ to renege on all of its economic campaign promises of increased government programs. This inability to implement any campaign pledges, along with scandals and ineptitude in running the government, destroyed the party's image and credibility.
A Pragmatic Foreign Policy. LDP President Shinzo Abe will return as prime minister and is expected to adopt a firmer approach in response to Beijing's growing assertiveness, particularly in the Senkaku Islands. China's geopolitical aggression fueled a rising nationalism throughout Japan, reshaping the Japanese political landscape and impacting the election. China's bellicose actions and North Korean provocations snapped Japan out of its usual complacency and triggered a greater willingness among voters to abandon the nation's post-war extreme pacifism. Tokyo is now more willing to confront Chinese expansionism and strengthen its military.
After the election, Abe declared, the Senkakus are "the inherent territory of Japan.…We own and effectively control them. There is no room for negotiations about that." Abe favors standing up to China, but he also understands the importance of maintaining good relations with Beijing. He concurrently sought to allay concerns that he would trigger a Sino–Japanese confrontation. Abe commented that "China is an indispensable country for the Japanese economy to keep growing. We need to use some wisdom so that political problems will not develop and affect economic issues."
Public concerns about Japan's military vulnerability are increasing, and the voters now favor a strong leader willing to push back against China. Polls show that 25 percent of respondents support increasing Japan's military strength, up from 14 percent in 2009 and 8 percent in 1991. The populace may also be more amenable to long-overdue changes such as increasing defense spending and adopting a less constrictive interpretation of collective self-defense and military rules of engagement. This is good news for the U.S., which has long urged Tokyo to assume a larger role for its own security as well as involvement in overseas peacekeeping operations.
That said, Washington should privately counsel Abe not to pursue his contentious nationalist goals of walking away from Japan's previous acknowledgement of its wartime actions. It would be counterproductive for Abe to spend his political capital on issues that would alienate the U.S. and Japan's Asian allies. Instead, Abe should focus on augmenting Japan's strong alliance with the U.S. and improving relations with South Korea in order to better address the growing security threats of China and North Korea.
Source material can be found at this site.