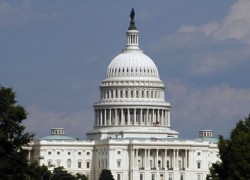 While many Americans resolve to make 2013 the year they really do slim down, exercise more, and spend less, Congress could afford to commit to a few such resolutions of its own. Call them budget resolutions—something Congress hasn't had in a while. Here are five suggestions:
The start of a new year invites a sense of optimism and offers an opportunity to get back on course. To reduce uncertainty in the economy, save young Americans from a mountain of federal debt, and restore its own institutional integrity, Congress should embrace these resolutions.
Let the work begin.
Source material can be found at this site.