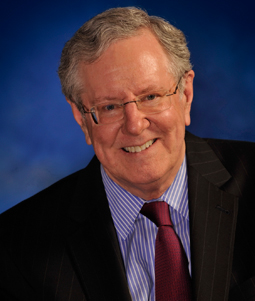 Steve Forbes believes the free market is getting a bum rap. Thanks in part to demagoguery from Washington's political class and outright vilification from Hollywood, there seems to be little to like. The two-time presidential candidate and magazine executive wants to change that perception.
Forbes, author of "Freedom Manifesto: Why Free Markets are Moral and Big Government Isn't," visited The Heritage Foundation this week to share his thesis and make the case for economic freedom. Forbes, a member of Heritage's Board of Trustees, wrote the book last fall.
Prior to his Heritage speech, Forbes joined me for a short interview about the book, why voters chose to re-elect President Obama, and if America will ever have a flat tax. He also shared how technology is shaping the future of the magazine that bears his name.
[youtube -xOczV6ExV4 nolink]
The interview runs about five minutes. It was produced and directed by Patrick Frank with the help of Todd Thurman. Subscribe to our YouTube channel to watch more Heritage videos.
VIDEO: Why Free Markets Are Moral and Big Government Isn't

,
Source material can be found at this site.