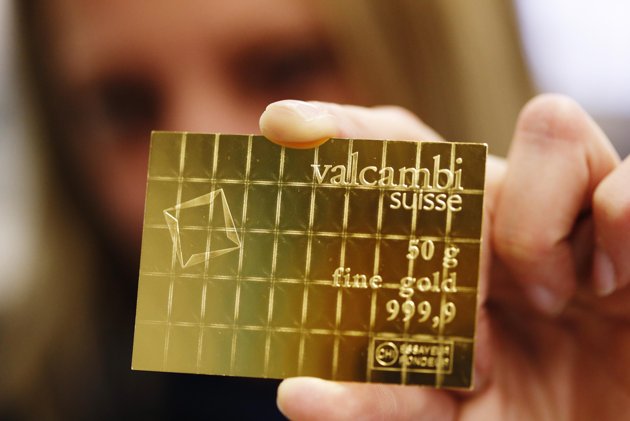 Investors worried that inflation and financial market turmoil will wipe out the value of their cash have poured money into gold over the past decade. Prices have gained almost 500 percent since 2001 compared to a 12 percent increase in MSCI's world equity index.
The card can also be used as an alternative method of payment in times like today were paper currency is all to unstable. Talks of the devaluation of the US dollar and Euro has lead to gold being a popular alternative to protect wealth. As the US debt increases and leaders resort to printing more money, the value of paper currency decreases.
Demand is rising every week, Particularly in Germany, people buying gold fear that the euro will break apart or that banks will run into problems.
The rich are buying standard bars or have deposits of phsyical gold. People that have less money are buying up to 100 grams," said Michael Mesaric, CEO of Valcambi the Suisse maker of these cards But for many people a pure investment product is no longer enough. They want to be able to do something with the precious metal. Private investors in Switzerland, Austria and Germany are lining up to buy gold bars the size of a credit card that can easily be broken into one gram pieces and used as payment in an emergency.
The Swiss refinery Valcambi, a unit of U.S. mining giant Newmont, wants to bring its "CombiBar" to market in the United States and build up its sales presence. India is the world's largest consumer of gold where the precious metal has long served as a parallel currency.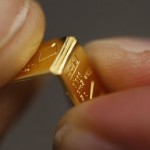 The advantage of the "CombiBar", which has been dubbed a "chocolate bar" because pieces can be easily broken off by hand into one gram squares – is that it can be easily transported and costs less than buying 50 one gram bars.
Valcambi is building a sales network and plans to launch the CombiBar on the U.S. market next year.