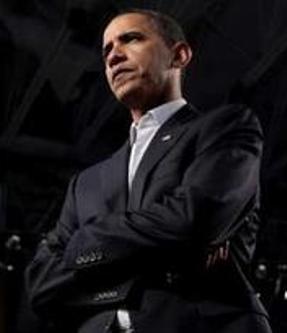 President Obama's refusal to balance the budget will soon leave Medicare, Medicaid, and Social Security bankrupt.
That's according to Representative Tom Price (R-GA), who spoke at The Bloggers Briefing yesterday and sat down for an interview with Heritage's Jackie Anderson. Price and other congressional leaders have been advocating a strategy to balance the budget and save these programs, he said.
"Medicare, Medicaid, and Social Security comprise about two-thirds of our budget with interest payments," he said. "The current proposal that the President apparently supports is that all three of those programs lose money; they go bankrupt within a period of time."
"We don't believe that that's fair. We don't believe that that's caring to the individuals that are the recipients and have been promised those benefits," said Price. "We believe it's important to save and strengthen and secure Medicare, Medicaid, and Social Security."
Price, a prominent leader on Capitol Hill who has served as chairman of both the House Republican Policy Committee and Republican Study Committee, said the first two steps in the House majority's strategy were on track: no pay for Congress without adopting a budget, and a requirement that the President estimate when and how his proposed budget will balance. He addressed those issues at The Bloggers Briefing.
Watch the complete Bloggers Briefing presentation and QA with Price
"We are at a point in our nation's history where unless we demonstrate that we are truly serious about solving these economic challenges, then the nation we will pass on to future generations will not see the kind of opportunity that every single generation of Americans has seen," he said.
Price is not optimistic that Obama will help solve those economic challenges.
"I thought the president, with his reelection, got a time to press the reset button," he said. "But in his inaugural address he actually doubled-down. He said, 'My programs haven't worked, my policies haven't worked, but let's try more of them.' If that's what he brings in the State of the Union, then I think it's going to be a very difficult time to move forward."
As a former orthopedic surgeon, Price said Obamacare does not move the nation forward, either, growing government instead of empowering patients. This is especially true of the recent push to expand Medicaid eligibility, which could cost states billions.
"Anybody that's asked, I've counseled that they not expand Medicaid eligibility," Price said. "I've been critical of any expansion because you know what Washington does. It promises something for a finite period of time and then it leaves you on the hook."
Fortunately, this week does mark a hopeful beginning for Price: the start of the baseball season.
"This is New Years' Day for those of us who are big baseball fans," he said.
Source material can be found at this site.