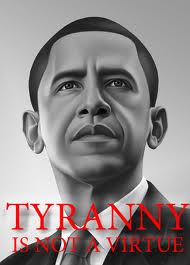 'You'll live to regret this,' an senior White House official said.
Bob Woodward is a hero for rightfully pinning the sequester blame on Obama, and in response the White House has gone Cosa Nostra on the famed political reporter.
On Tuesday evening Woodward revealed that a "very senior person" at the White House threatened him that he would "you're going to regret this" – "this" being Woodward's continued condemnation of Obama's handling of the sequester.
Why exactly would the White House be so unnerved by Woodward? It might be because on Tuesday morning, the reporter told Morning Joe viewers that Obama was displaying a "kind of madness I haven't seen in a long time."
By "madness," Woodward meant the Defense Dept's decision not to send an aircraft carrier to the Persian Gulf because of the budget cuts. "Can you imagine Ronald Reagan sitting there and saying, 'Oh, by the way, I can't do this because of some budget document?'" said Woodward. "Or George W. Bush saying, 'You know, I'm not going to invade Iraq because I can't get the aircraft carriers I need?'"
It's "an incredible case of the White House attempting to bully the most iconic reporter of the 20th century" according to Breitbart. At the liberal site Daily Kos users are more well liberal: "F*ck you Bob Woodward," screams the headline on the most-recommended blog post at the Liberal site.
"It makes me very uncomfortable to have the White House telling reporters, 'You're going to regret doing something that you believe in,'" Woodward said.
Bob Woodward isn't the only person who's received threats for airing the Obama administration's dirty laundry. It seems anyone is a potential target of the White House these days – even former senior members of the Clinton administration.
Lanny Davis, a longtime close advisor to President Bill Clinton, said on Thursday that he too had received similar threats for newspaper columns he had written about Obama in the Washington Times.
Davis said that his editor, John Solomon, "received a phone call from a senior Obama White House official who didn't like some of my columns, even though I'm a supporter of Obama. I couldn't imagine why this call was made." Davis says the Obama aide told Solomon, "that if he continued to run my columns, he would lose, or his reporters would lose their White House credentials."