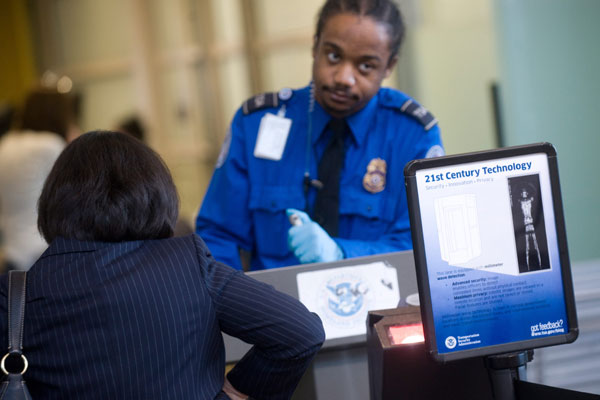 Despite claims by the Obama Administration that the Transportation Security Administration (TSA) budget couldn't afford sequestration cuts without reducing personnel—thus causing longer wait times at airports—the agency had no qualms about adding a $50 million contract for new uniforms the week before the spending cuts officially began.
On February 27, the TSA announced the company VF Imageware had received the $50 million contract on February 22, just seven days before sequestration went into effect. "This contract will address the requirements of the TSA, Office of Security Operations, TSA Uniform Program," the award states.
If wasting more than $184 million on dormant equipment was not enough, this spending millions on brand new uniforms clearly demonstrates that the TSA has room to reduce non-essential spending before it makes changes that affect the traveling public.
Other federal agencies illustrated the true impact of their sequester reductions via their actions, posting more than 400 new job ads by 6 p.m. Monday, the first regular work day under sequestration. The Washington Times reports that the jobs posted include:
Summer "recreation aides" with the U.S. Forest Service;
A full-time office secretary at the Internal Revenue Service (IRS) in Maryland;
Twenty-four positions with the U.S. Mint to help press coins; and
Three "insect production workers" at the Department of Agriculture to help grow bollworms in Arizona.
That the government is still hiring, even while suggesting it will be forced to implement massive personnel furloughs, proves sequestration cuts are indeed small when compared with surging government spending. These reductions do not scale back spending to the degree necessary to avert the coming harm of rising debt, which is driven mainly by growing entitlement program spending—in turn driven by an aging population and rising health care costs.
New spending and hiring at agencies like the TSA only highlights the urgency of putting the country on a path to a balanced budget in 10 years.
Source material can be found at this site.