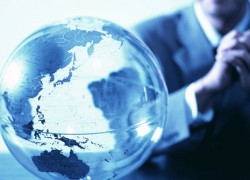 March 15 marks the first anniversary of the Korea–U.S. Free Trade Agreement (KORUS FTA).
Over the past 12 months, a growing number of businesses in both countries have taken action to capitalize on the expanded opportunities created by the free flow of products, services, and ideas through the KORUS FTA.
Although it is still early for a comprehensive assessment of the evolving impact of the KORUS FTA, one point is clear: The trade pact has been yielding positive outcomes in terms of actual trade and investment activities. Beyond that, however, the pact is having a positive effect in deepening all aspects of the U.S.–Korea relationship.
Over the past year, the two-way interaction between the U.S. and Korea has become more dynamic, not just laying the foundations for greater economic engagement in trading goods and services but building critical legal and regulatory infrastructure, identifying complementary markets and activities, and stimulating new thinking about market strategies for the future.
America's auto exports have notably increased since the enactment of the KORUS FTA, but critics deride the increase in the U.S. overall trade deficit with Korea under the one-year-old trade deal. Yet that argument is shortsighted and misleading. Imports are a critical means to delivering better priced products for Americans, improving the quality of our choices, and boosting jobs here, too, as concretely demonstrated by a recent trade study by The Heritage Foundation.
Imports from Korea are helping American manufacturers as well. As pointed out by the president and CEO of Metaldyne, a Michigan-based leading global designer and supplier of metal-formed assemblies for automotives that imports raw materials from Korea to its U.S. operations, "The [KORUS FTA] offers additional incentive for Metaldyne to invest in the region and further support our customers in North America."
This year marks the 60th anniversary of the U.S.–Republic of Korea alliance, a six-decade-long journey in defense of freedom and democracy. Now we can add prosperity to that list as well, as the KORUS FTA helps guide both countries toward a brighter economic future.
Source material can be found at this site.