DEMAND SENATE BLOCK OBAMA'S RADICAL LEFTIST LABOR NOMINEE PEREZ! THOMAS PEREZ: ANTI-AMERICAN, PRO-ILLEGAL IMMIGRANT, SHARIAH-SUPPORTING PROGRESSIVE
Dismissed 2008 New Black Panther Party Voter Intimidation Case
URGENT
: Seizing the opportunity to force Congress to a hurried decision BEFORE their Easter recess, Barack Obama on Monday nominated race-baiting radical Thomas Perez as Labor Secretary to replace outgoing Hilda Solis.
Between the Continuing Resolution fight to defund ObamaCare and all the gun grab bills careening through Washington and elsewhere, Alinsky-trained Obama is hoping to overwhelm our grassroots resistance. But he will fail to put in a radical Leftist at Labor IF we take swift action NOW to block this confirmation from the outset!
JOIN SENS. SESSIONS, GRASSLEY & VITTER – BLOCK LABOR SEC CONFIRMATION OF PRO-SHARIAH, RACIAL RADICAL THOMAS PEREZ!
But we must act TODAY, BEFORE Perez gains any momentum with the RINOs and on-the-fence, distracted Democrats already sweating their 2014 reelection prospects!
And you better believe, Senate opposition is already growing against the Perez appointment, but they must be emboldened before Harry Reid can force through this nominee dedicated to Obama's "fundamental transformation" of America. Perez WILL make the Department of Labor an even more efficient instrument of government persecution upon our small and large business owners at Obama's whim – all under a bogus banner of "civil rights"!
Unless we mount immediate resistance to his confirmation as Labor Secretary TODAY, Obama will gain another hard-Left cabinet officer, before the Vichy GOP of Mitch McConnell even knows what hit them.
J. Christian Adams – a former DOJ assistant attorney general who resigned due to Perez' leadership in the dismissal of the New Black Panther Party voter intimidation case – writes:
President Obama issues a challenge to Republican Senators: in nominating Tom Perez as Labor secretary, he implies that Senate Republicans don't have either the guts or organizational skill to stop what would become perhaps the most radical left-wing cabinet member in history.

Whether the president is right about GOP senators remains to be seen.
But we don't have the time to wait for the weak-willed Senate GOP to take the initiative in defeating this race-card playing political panderer – not when they are inviting surrender on many other fronts! WE MUST RALLY THE SENATE TO FIGHT THIS TERRIBLE NOMINATION TODAY!
BECAUSE MAKE NO MISTAKE: Tom Perez MUST NOT be confirmed and granted more power to enact Barack Obama's "fundamental transformation" agenda and push his socialist progressive agenda by radicalizing our labor force, while targeting in punishment small and large businesses alike for failure to comply with ever-more outrageous Obama regulatory and economic diktats!
Currently an Assistant Attorney General of the "Civil Rights" Division at the Eric Holder Department of IN-Justice, Perez is well known throughout conservative circles for enforcing Obama's radical progressive socialist agenda – whether it's persecuting Maricopa County Arizona's Sheriff Joe Arpaio for trying to uphold immigration laws in his jurisdiction, attacking states fighting for voter ID laws to protect the integrity of our elections or LETTING THE NEW BLACK PANTHER PARTY (NBPP) OFF THE HOOK FOR VOTER INTIMIDATION, AFTER ITS DOCUMENTED THUG TACTICS IN PHILADELPHIA IN 2008!
And Perez very well may have committed perjury to cover up for the chain of command implicated in the New Black Panther miscarriage of justice!
The DOJ Inspector General's office last week released a report on the so-called "Civil Rights" Division under Perez, and his deplorable record speaks for itself…
Prepared in response to Rep. Frank Wolf's (R-VA) outrage over the Black Panther case dismissal, the 250-page report reveals "systemic racialist dysfunction inside one of the most powerful fed gov't agencies" says former DOJ attorney Christian Adams, who helped expose the deliberate mishandling of the 2008 New Black Panther Party voter intimidation case outside a Philadelphia polling place, and who resigned from the DOJ because of it.
The report reveals that in 2010 Perez gave "incomplete testimony" on the NBPP case to the U.S. Commission on Civil Rights. He claimed that no political leadership was involved in the decision to dismiss three of the four defendants in the voter intimidation lawsuit the outgoing George W. Bush administration had brought against them.
According to the IG report, top political appointees – LIKE ATTORNEY GENERAL ERIC HOLDER AND ASSOCIATE ATTORNEY GENERAL TOM PERRELLI – were in fact directly looped into the decision making for dismissal! And now it seems Perez is getting paid back with a cabinet appointment for all his legal shenanigans and politicized scheming – rating a cushy position as Labor Secretary!
Despite the video footage PROVING billy-club carrying members of the violent, racial separatist paramilitary group were stationed in front of a Philadelphia polling station intimidating white voters, AND an eyewitness account attesting that one of the NBPP members, King Samir Shabazz, pointed at white voters while shouting epithets such as "white devil" and "You're about to be ruled by the black man, cracker," charges were dropped.
When the U.S. Commission of Civil Rights launched an inquiry regarding the decision, they were met by organized resistance, with Perez orchestrating DOJ institutional stonewalling a mere two months after assuming office.
The commission subpoenaed J. Christian Adams and Christopher Coates, respectively, the trial attorney and lead attorney in the prosecution, to testify as to why the case had been dismissed. The Justice Department told Adams and Coates not to comply, rationalizing that the Civil Rights Commission did not have the authority. Conveniently enough, one month later, Perez transferred Coates to the U.S. Attorney's Office in South Carolina and Coates was subsequently disallowed from testifying before the commission. Perez argued that Coates' being in South Carolina caused him to not be "the appropriate witness to testify regarding current [Civil Rights] Division policies."
And so far, Perez is getting away with it!
Adams on the other hand DID get to testify, stating "I was told by voting section management that cases are not going to be brought against black defendants on [behalf] of white victims."
Then, refuting the DOJ's claim that the Philadelphia incident was "isolated," Adams said: "To the contrary, the Black Panthers in October 2008 announced a nationwide deployment for the election. We had indications that polling-place thugs were deployed elsewhere, not only in November 2008, but also during the Democratic primaries, where they targeted white Hillary Rodham Clinton supporters."
Perez stated there was insufficient evidence to warrant further investigation, so further investigation of the Islamic hate group's voter intimidation maneuvers NEVER HAPPENED.
And this is just the tip of the iceberg of Perez' malfeasance, folks!
J. Christian Adams warns us:
The New Black Panther case is one small part. But so are the eighth-grade transvestite lawsuits in New York, and so are the race quotas in New York City… [H]is wars on peaceful Catholic pro-life protesters, his dishonesty under oath, and his overruling of career DOJ lawyers in the South Carolina Voter ID case are but three more from a long list of radical transgressions.

Make no mistake – that's why Obama appointed him.

Obama knows power is fleeting. You have a short amount of time to affect a large amount of change. He knows Perez is an unapologetic leftist from the Hugo Chavez-wing of the Democrat Party. (Not an exaggeration: Chavez once had Citgo make a payment to Perez' illegal alien advocacy group Casa de Maryland.)
More alarming still, American Thinker columnist Matthew Vadum calls out Perez as an overt Shariah supporter, illegal immigrant advocate and an "in-your-face radical leftist lawyer" – and he's absolutely right!
The former top aide to the late Sen. Ted Kennedy (D-MA), Perez served as president of Casa de Maryland, a George Soros and Hugo Chavez funded pro-amnesty group that encourages illegal immigrants to NOT cooperate with law enforcement, agitates for driver's licenses and in-state tuition for illegal immigrants and advocates for "day labor" sites where illegal immigrants and their employers blatantly violate federal prohibitions for cheap labor!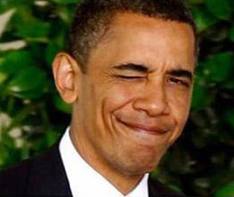 The group also uses its $5 million+ in taxpayer funding to subsidize housing, education and social services for ILLEGAL immigrants. The group played a key role in Barack Obama's ICE deportation guidelines do-over in violation of standing federal law, resulting in more than 800,000 deportation waivers WITHOUT congressional approval.
Before Casa, as a member for the Montgomery County, MD Council in 2003, Perez waged a campaign to force every level of government here in the U.S. to accept fraud-riddled matricula consular ID cards issued by Mexican consular offices as valid government-approved identification – yet would go on at the DOJ to rail against states trying to clean up their voting rolls to remove deceased individuals!
And the cherry on top? Perez has worked with the radical, terrorist-tied ISLAMIC SOCIETY OF NORTH AMERICA – the main Muslim Brotherhood front in the U.S.!
Carl Horowitz with the National Legal and Policy Center, writes:
Perez sees America as a nation rife with racism, ethnocentrism, sexism, and homophobia. One can be certain that as Labor Secretary he would be unrelenting in bringing employers, especially nonunion ones, to heel. And his Hispanic identity, like that of Solis, is utterly central to his sense of mission. Perez, in other words, isn't just an affirmative action hire; he's an affirmative action warrior.
AND THIS GUNG-HO OBAMA AFFIRMATIVE ACTION JACKBOOT – complete with what Horowitz calls his "Third World First, America Last"worldview – IS GOING TO BE SECRETARY OF LABOR UNLESS WE DEMAND OUR SENATE BLOCK THIS CONFIRMATION NOW!
Really with this "record," is it any wonder that the audience at his nomination ceremony included AFL-CIO President Richard Trumka, NAACP President Benjamin Jealous and "Reverand" MSNBC wannabe journalist Al Sharpton?!
OF COURSE NOT!
Holder-trained Thomas Perez and Barack Hussein Obama are birds of a feather – and Obama needs his race-card playing Praetorian to do his dirty work when it comes to further corrupting our government to emulate Euro-socialist systems where those who cry foul the loudest but contribute the least are rewarded the most – while those who work hardest get rewarded the least!
But we are not alone in this fight to PUT AMERICA AND AMERICANS FIRST!
Several Senate Republicans are already sounding the alarm…
Sen. Jeff Sessions (R-AL) explains his opposition:
"This is an unfortunate and needlessly divisive nomination. The top priority of the Secretary of Labor should be to create jobs and higher wages for American workers. But Mr. Perez has aggressively sought ways to allow the hiring of more illegal workers. Mr. Perez has also had a controversial tenure at the Department of Justice where he has demonstrated a fundamentally political approach to the law."
In other words, IF PEREZ' CONFIRMATION IS NOT BLOCKED, AMERICAN WORKERS AND A THRIVING JOBS MARKET WILL BE THE LAST PRIORITIES FOR OUR FEDERAL GOVERNMENT'S LABOR DEPARTMENT!
Speaking on Perez' politics in a notorious St. Paul case, where Perez dropped discrimination charges against the city regarding its zoning law enforcement in order to salvage federal financial settlements with bank cases already there, Sen. Charles Grassley (R-IA) said, "I shudder to think how whistle-blowers will be treated in the Labor Department if this quid pro quo with St. Paul is any indication of Mr. Perez' approach to this important area of law."
There is no lingering doubt – THOMAS PEREZ CANNOT BE CONFIRMED AS LABOR SECRETARY – but you better believe that he will be UNLESS WE DEMAND OUR SENATE HOLD THE LINE AGAINST THIS PRO-SHARIAH, PRO-ILLEGAL IMMIGRANT, RACE-BAITING OBAMA PROGRESSIVE! Perez MUST NOT be given cabinet-level powers to sabotage OUR NATION for the sake of Obama's political pandering!
The Department of Labor has already been hijacked by the increasingly socialist labor unions – it cannot become an unqualified and unrestrained tool of Barack Obama's "fundamental transformation of America."
The confirmation of Thomas Perez as Labor Secretary MUST BE STOPPED!
Only YOUR IMMEDIATE AND INCESSANT demands will block this confirmation!
YOU MUST MAKE YOUR OUTRAGE HEARD TODAY AGAINST THE RADICAL NOMINATION OF PEREZ BEFORE HARRY REID BLINDSIDES AMERICA WITH ITS CONFIRMATION!
STOP THE SENATE CONFIRMATION OF THOMAS PEREZ!
Keep Faith,
Alan Keyes