April 4, 2013 10:50
by Jeremy Zauder
Our 2013 Q1 Report (click here to view or download) contains highlights from January through March, including: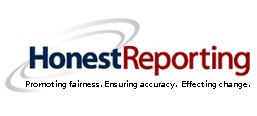 Sunday Times Blood Libel Cartoon
Financial Times Tweet Exposed
Jerusalem Report – Watchdogs on the Media Battlefield
UN Removes False Photo Tweeter
Hasby Award
Op-Eds Published
UK Speaking Tour
Social Media and Website Growth
Statistics and Mobile Phone Use
Infographic: Making and Breaking the News
This publication (2 page PDF, 729 KB) contains underlined hyperlinks; clicking them from the PDF will open related web pages.
Download a FREE PDF of the 2013 Q1 Report now and forward it to someone who cares for Israel. HonestReporting is on the frontlines of the fight against anti-Israel bias in the mainstream press and on the Internet.
Source material can be found at this site.