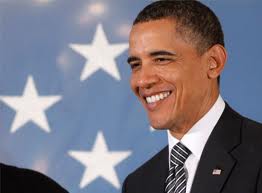 A CNN poll released on Monday shows that a majority of Americans disagree with the way President Barack Obama is handling illegal immigration.
Fifty percent of Americans disapprove of the way President Obama is handling immigration reform, while only forty-four percent approve. Six percent of Americans are unsure.
While the majority of Americans still disapprove of the way the president is dealing with immigration issues, the fifty percent disapproval rating on this issue is an improvement for Obama since the beginning of his administration. In late October and early November 2009, fifty-eight percent of Americans disapproved of Obama's illegal immigration policies, a number that fluctuated around that point through the beginning of 2011.
Last summer, President Obama and Homeland Security Secretary Janet Napolitano announced the administration was going to begin de facto amnesty to just under a million young illegal immigrants aged 15 to 30. Also, throughout the course of Obama's presidency, Immigration and Customs Enforcement officers have been prevented by political leadership from doing their jobs.
"The biggest reason we have 11 million illegal aliens in the U.S. right now is because we are not and have not been enforcing the laws we already have on the books," ICE agent union president Chris Crane said on a reference call with reporters. "Currently, U.S. presidents and political appointees including the Secretary of DHS and director of ICE are all permitted to pick and choose which laws will be enforced and which ones won't with regard to immigration law depending on their political agenda."
Another recent poll from Rasmussen Reports shows that an overwhelming majority of likely voters in America oppose any immigration reform deal that does not include securing the border. Since "Gang of Eight" member Sen. Chuck Schumer (D-NY) said the bipartisan group's immigration plan will be legalization for illegal immigrants first and border security later, most experts believe that means border security will not happen.
"If we don't take care of the enforcement part of this first, it will never happen," Crane said. "The only thing that will happen is that 11 million illegal aliens will be legalized and 10 to 20 years from now, the nation will again be facing the influx of another 10 to 20 illegal aliens and all the problems and extents associated with that. We will be right back to where we are right now with a failed immigration system."
Former South Carolina Sen. Jim DeMint, now the president of the Heritage Foundation, echoed Crane's concerns in Tuesday remarks to Heritage's Blogger's Briefing.
"In 1986 we had 3 million unlawful folks in our country, promises were made on the floor of the House and Senate that if we gave an amnesty this would never happen again," DeMint said. "We would secure our borders, we would fix our system. You need to read some of the speeches that were made. They're even better than what you're hearing today as far as the promises."
"If we want to unite America and build a trust in the American people, we need to show them that we're going to fix the system in a way that honors our heritage of immigration and helps Americans–naturalized Americans, native born Americans, everyone who's here–to protect the American economic system and the whole cultural system by having an immigration system that works," DeMint explained.