BETRAYAL!
16 REPUBLICANS SELLOUT TODAY! SAVE THE SECOND AMENDMENT!
SHOUT AT CONGRESS: SHALL NOT BE INFRINGED!
URGENT ALERT: THANKS TO 16 GOP TRAITORS, Obama and Dirty Harry got their cloture gun control victory in the Senate!
Cloture by Sen. Harry Reid (D-NV) on the gun grab package means he and Obama's other minions – including clueless Republicans on Capitol Hill pursuing the futile holy grail of true bipartisanship – are set to SELL OUT OUR SECOND AMENDMENT!
WE ARE SET TO SHUT THEM DOWN!
The final vote was 68-31 – YOUR tireless and irate advocacy more than doubled the initial number of supporters for filibuster and won two Democrats to our side of the aisle, Sens. Mark Begich of Alaska and Mark Pryor. We TRIED to keep this on constitutional grounds, but the dysfunctional Senate is populated by arrogant showboats who care only for themselves, and nothing for our rights.
They will RUE their betrayal today – We the People have only JUST BEGUN TO FIGHT!
STOP THE ASSAULT ON OUR SECOND AMENDMENT BEFORE IT'S TOO LATE!
NO UNCONSTITUTIONAL GUN CONTROL, NO INFRINGEMENTS
TELL CONGRESS – DEFEAT THESE BILLS AND STOP DISARMAMENT NOW
HERE IS THE LIST OF REPUBLICAN QUISLINGS:
Lamar Alexander of Tennessee

Kelly Ayotte of New Hampshire

Richard Burr of North Carolina

Saxby Chambliss of Georgia

Tom Coburn of Oklahoma

Susan Collins of Maine

Bob Corker of Tennessee

Jeff Flake of Arizona

Lindsey Graham of South Carolina

John Hoeven of North Dakota

Johnny Isakson of Georgia

Dean Heller of Nevada

Mark Kirk of Illinois

John McCain of Arizona

Pat Toomey of Pennsylvania
The STUPIDITY of this GOP sell out is blatant, and ALL news reports say perfectly contradictory things that underscore it. They report that the 16 GOP quislings "voted to end debate" – for cloture – and in the same paragraph describe how the Senate is about to embark on a contentious, bruising, partisan debate battling over competing gun control measures.
FILIBUSTER is a strategy to protect the Senate from being railroaded into votes by tyrannical "leadership" and to EXTEND debate – as we just witnessed with the Rand Paul filibuster over Obama's drone assassination policy!
And if the old Republican Bulls want Harry Reid calling the shots on our God-given right to keep and bear arms, they are in for a heck of a "debate"!
Obama, Reid and the gun grabbers are working overtime RIGHT NOW to twist the arms of Bull Elephants, RINOs and spineless moderates to line up alliances for the votes necessary to PASS Second Amendment-gutting legislation AS SWIFTLY AS POSSIBLE!
WE SAY NO WAY, AND WE NEED YOUR HELP NOW! THIS WAS ONLY THE FIRST ROUND!
That's why, RIGHT NOW, WE MUST RELENTLESSLY POUND CAPITOL HILL TODAY AND TOMORROW AND FOR AS MANY DAYS AS IT TAKES WITH OUR DEMANDS FOR NO COMPROMISE WHEN IT COMES TO GUN CONTROL!
EACH AND EVERY OFFICE ON CAPITOL HILL AND BACK IN THEIR HOME DISTRICTS MUST BE FLOODED WITH YOUR SUPPORT FOR THE SECOND AMENDMENT WITH NO COMPROMISE OR OUR RIGHT TO KEEP AND BEAR ARMS IS GONE!
EVENTUALLY THIS FIGHT FOR FREEDOM IS GOING TO COME TO A VOTE, AND WHEN IT DOES, WE MUST HAVE THE NECESSARY SUPPORT FOR THE SECOND AMENDMENT TO SURVIVE!
MAKE SURE THE WHOLE SENATE HEARS FROM YOU! NO COMPROMISE OF THE 2ND AMENDMENT!
Distorted statistics and hostility to liberty form the Left's foundation of present assault on the Second Amendment.
And whether it's Barack Obama's outdated and rightly disputed statistics on background checks from two decades ago or Rep. Diana DeGette's (D-CO) total ignorance that high capacity ammunition magazines can be RELOADED, the LEFTWING ANTI-GUN FANATICS ARE NOT SLOWING DOWN!
In Colorado last week, Demagogue-In-Chief Obama ridiculed our resistance as extreme, out-of-touch and incited – claiming that government tyranny is impossible because "government is us" as he applauded the Colorado Democrats' draconian new gun controls!
AND NOW HARRY REID IS RAILROADING THE SENATE TO A VOTE WITH LIMITED DEBATE!
Second Amendment stalwart Senators Cruz, Lee, Paul, Rubio and Inhofe WILL WORK NOW to rally POISON PILLS IN AMENDMENTS to KILL ALL gun grabbing bills in the 113th Congress, but sell-out RINOs McCain and Grassley are actively
SABOTAGING
those efforts by calling for GOP "compromise."
Once again snatching DEFEAT from the jaws of VICTORY, old bull RINOs like John McCain are doing everything they can to give away our Second Amendment rights and freedoms! We say NO RINOs, NO COMPROMISE!
CAPITULATION TO THE PETTY TYRANT OBAMA MUST STOP TODAY!
The SIXTEEN SELLOUTS – yes, 16! – Senate Republicans, LED BY Sen. John McCain, are playing a double game when it comes to standing up for our Second Amendment rights!
CLEARLY, they need a ringing reminder on where WE THE PEOPLE stand when it comes to gun control!
We must make it clear as crystal WE DEMAND NO COMPROMISE with the gun grab IN ANY FORM or they WILL be ejected from office by recall or by defeat next election!
EVERY SINGLE REPUBLICAN – WHETHER RINO, OLD BULL ELEPHANT, OR TRUE-BLUE CONSERVATIVE – MUST STAND WITH SENS. CRUZ, LEE AND PAUL TO DEFEAT THE GUN GRABS – ANYTHING LESS IS UNACCEPTABLE!
Let's not forget, our Founding Fathers specified the Right To Keep And Bear Arms as "THE TRUE PALLADIUM OF LIBERTY" because they KNEW it was necessary for freedom – as we see proven time and time again around the world!
WE MUST NOT ALLOW MISINFORMED, ILL-EDUCATED AMERICANS TO FALL FOR THESE TRICKS AND BE BLINDLY DISARMED AND LED INTO FULL-BLOWN SERVITUDE!
Remember, when Rand Paul took his 13-hour stand for PRINCIPLE in his recent filibuster over civil liberties and Obama's abuse of drone executions, the polls reported a 50-point shift in public opinion toward Rand Paul's position – LIMITED GOVERNMENT!
EXTENDED DEBATE IS IN OUR FAVOR, BUT LAZY OLD POLS LIKE MCCAIN FEAR IT!
Senator Mike Lee noted at the time:"Once it became clear what the principle was that was being stood for, the public naturally followed."
THE VOTES IN THE SENATE TO GUT OUR GUN RIGHTS ARE OUR CHANCE TO SAVE THE SECOND AMENDMENT AND STOP BARACK HUSSEIN OBAMA'S DICTATORIAL ASPIRATIONS BEFORE WE ARE DISARMED AND HELPLESS – WE MUST NOT COLLABORATE WITH OBAMA – DEMAND NO COMPROMISE!
WE MAY HAVE MERE DAYS TO MAKE THE RINOs REALIZE – WE WILL NOT SURRENDER OUR SECOND AMENDMENT RIGHTS AND FREEDOMS!
The offices of Republicans and Democrats up for election in 2014 MUST BE FLOODED WITH YOUR BLAST-FAXES, or else they will with their blinders vote to ram through freedom-crushing gun control without batting an eyelash.
The RINOs on Capitol Hill WILL ULTIMATELY CAVE UNLESS THEY HEAR FROM YOU THAT IT WILL COST THEM THEIR OFFICE!
We will NOT be bullied into submission.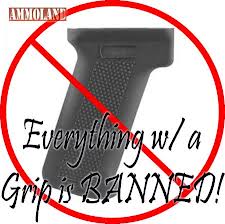 Please, together we MUST make sure every elected official on Capitol Hill has an office FLOODED with blast-faxes from concerned citizens like you demanding our Second Amendment rights be upheld and our sovereignty as a free nation protected with the RESOUNDING REJECTION AND DEFEAT of S. 649, 150, S. 54, S. 374 AND S. 176 IN WHATEVER FORM THEY TAKE!
This is our critical window of opportunity to gather opposition before our Right to Keep and Bear Arms is made irrelevant and we are rendered helpless submissives to a police state and the ruling classes.
We MUST cling to our guns and our Constitution like never before.
We will not submit!
SELECT HERE TO STAND WITH SENS. PAUL, CRUZ AND LEE!
STOP THE ASSAULT ON OUR SECOND AMENDMENT BEFORE IT'S TOO LATE!
NO UNCONSTITUTIONAL GUN CONTROL, NO INFRINGEMENTS
TELL CONGRESS – DEFEAT THESE BILLS AND STOP DISARMAMENT NOW
For America,
The Editors
Patriot PAC – www.PatriotPAC.com