April 9, 2013 15:35
by Pesach Benson
1. John Kerry's resurrecting the 2002 Arab peace initiative — with tweaks. AP writes: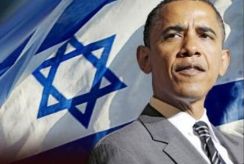 The 2002 initiative that Kerry wants to revive parts of would have provided Israel recognition throughout the Arab world in exchange for a pullout from territory conquered in 1967 . . .
Kerry, however, is seeking new conditions to sweeten the deal for Israel, officials said. Arab and Palestinian officials say he has talked about upgraded guarantees for Israel's security and allowances for border adjustments based on mutual agreement.
More on Kerry's shuttle diplomacy at Bloomberg News.
2. Is the US softening its opposition to Hamas's inclusion in a national unity government? That's what Palestinian sources are telling the Jerusalem Post.
3. Israel and British Jews recalled Margaret Thatcher as a strong friend. Remembrances at the Jerusalem Post, Haaretz, Times of Israel, and JTA. See also the Jewish Chronicle's look back on the Iron Lady's clashes with Menachem Begin.
• Sherri Mandell blasts Amira Hass and her pathetic syntax of stone throwing.
According to Hass, my son Koby's murder by stones is not only an act but a metaphor.
• Hamas' forced haircuts continued attracting media scrutiny. The Times of London, BBC, and Washington Times picked up on the story. Gotta love the latter's headline:

• The Daily Beast's Eli Lake talked to Israeli hackers who launched a counteroffensive:
Instead of taking the Jewish state offline, the attack from Anonymous roused a group called IsraeliElite, comprised of a dozen pro-Israel hackers. One of the founders, who calls himself Mitziyahu, told The Daily Beast that the group formed on April 5, a few days before the OpIsrael attack, as a way to restore the confidence of Israelis in its own hackers.
Rest O' the Roundup
• Breaking news: Earthquake strikes near Iran's Bushehr nuclear power plant.
• A Washington Post staff-ed credits Israeli war drums for forcing Iran to back down on uranium enrichment. Whoda thought this?
But the Israeli leader's explicit setting of a "red line" for the Iranian nuclear program in a speech to the U.N. General Assembly in September appears to have accomplished what neither negotiations nor sanctions have yielded: concrete Iranian action to limit its enrichment.
A host of commentators both in the United States and Israel scoffed at what they called Mr. Netanyahu's "cartoonish" picture of a bomb and the line he drew across it. The prime minister said Iran could not be allowed to accumulate enough 20 percent enriched uranium to produce a bomb with further processing, adding that at the rate its centrifuges were spinning, Tehran would cross that line by the middle of 2013.
Iran, too, dismissed what its U.N. ambassador called "an unfounded and imaginary graph." But then a funny thing happened: The regime began diverting some of its stockpile to the manufacture of fuel plates for a research reactor. According to the most recent report of international inspectors, in February, it had converted 40 percent of its 20 percent uranium to fuel assemblies or the oxide form needed to produce them. As a result, Iran has remained distinctly below the Israeli red line, and it probably postponed the earliest moment when it could cross that line by several months . . .
The credible threat of military action has to be part of any strategy for preventing an Iranian nuclear weapon, and clear red lines can help create the "time and space for diplomacy" that President Obama seeks.
• If you believe a nuclear Iran can be contained, think again. A CNN op-ed lays out an awful lot of reasons Why Iran ain't your daddy's Soviet Union.
• Worth reading: A Christian Science Monitor op-ed explains why Israel-Turkey ties will never return to the closeness of the '90s. Ankara's domestic and regional situation has changed too much to ever go back. By the way, YNet reports that reconciliation talks are now postponed.
• The US is doing nothing to stem the pipeline of jihadi fighters and weapons into Syria, reports McClatchy News:
During the Iraq War, the U.S. government spent millions of dollars helping the Iraqis beef up border security and intercept the fighters and weapons that were streaming into the country. By contrast, McClatchy couldn't find a single public mention of authorities arresting a suspected jihadist at the Turkish border or any signs that the U.S. was pressuring Turkey to be more vigilant at crossings . . . .
(Image of Thatcher via National Photo Collection, Netanyahu via UN/J. Carrier)
Source material can be found at this site.