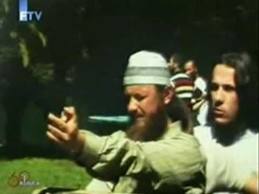 New York Police arrested last week a Muslim teen on suspicion of yelling out anti-Semitic slurs at a Jewish man on the subway in Brooklyn.
The incident began when the teen called out towards the Jew, "They should have killed all of you." He then tried to resist arrest when police were called to the scene. Chaos ensued when onlookers swarmed the officers who tried to arrest the Muslim.
A 22-year-old man who tried to intervene on behalf of the attacker was arrested as well on charges of obstructing governmental administration.
The attacker was arrested and taken to the local police station. He is charged with eight counts including grand larceny, which was charged as a hate crime, resisting arrest and harassment.
Source material can be found at this site.