Boston police have three additional suspects in custody in connection to the Islamic Terror Boston Marathon bombings, the department confirmed to Yahoo News Tuesday.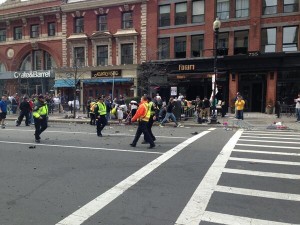 A spokeswoman at the Boston police department directed all questions on the suspects to the FBI, which has yet to disclose their identities. The Boston Globe reports, citing an unnamed police source, that the suspects are three Muslim college students.
Dzhokhar Tsarnaev, a 19-year-old Muslim and college student, is charged with killing three and injuring more than 200 in the two bombs last month. His older brother, Tamerlan Tsarnaev, was killed while fleeing arrest.