The Syrian army has begun deploying advanced surface-to-surface missiles and has aimed them at Tel Aviv, the British Sunday Times reports.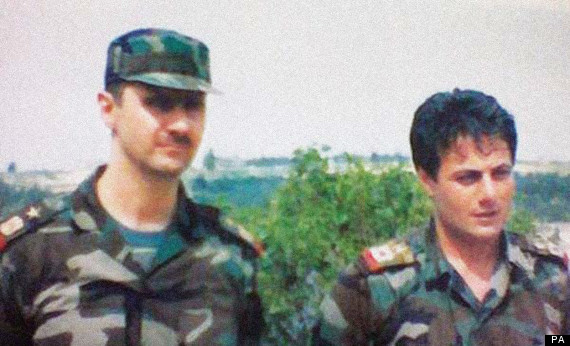 According to the report, Syria is preparing to strike Israel in case the Jewish State launches another attack on its territory.
The army has received orders to strike central Israel in case additional attacks against Syria are carried out, according to the Sunday Times.
The information was reportedly obtained by reconnaissance satellites that were tracking the Syrian forces. According to the report, Syria was deploying advanced Tishreen missiles, which are capable of carrying a warhead of a half a ton.
On Saturday, Syrian President Bashar Al-Assad told an Argentinean newspaper that Israel is assisting the rebels fighting to topple his regime.
"Israel is directly supporting the terrorist groups in two ways," he said. "Firstly it gives them logistical support, and it also tells them what sites to attack and how to attack them."
Iran's Foreign Minister, Ali Akbar Salehi, told the German Der Spiegel last week that Assad was unimpressed by recent alleged Israeli airstrikes in Damascus and plans to retaliate the next time such a strike takes place.
Syria's Information Minister, Omran al-Zoubi, recently warned Israel that his country had a right to launch an operation against the Jewish State from the Golan Heights.
Al-Zoubi said that Israel committed an aggression against Syria recently by raiding military sites near Damascus. With these acts, he said, Israel violated international commitments.
"Accordingly, Syria has the right at this time and at any other time to deal with the Golan issue in the way the owner has the right to deal with his property, because the Golan is and has always been a Syrian Arab land," he said.
The Syrian opposition, meanwhile, has accused Israel of collaborating with Iran and Hizbullah to keep Assad in power.
A commander in the Syrian opposition told a Turkish news agency that "Iran and Hizbullah are cooperating with Israel to be able to support Assad," because the Syrian president "has protected Israel's border for 40 years."
Source material can be found at this site.