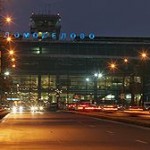 "Citizens of the Moscow suburb of Reutov have witnessed a previously-unseen procession of illegal aliens arrested by police at a local market. There were so many arrested that police had to form them into a column resembling POWs during WWII.
Police in Reutov suppressed a looming conflict at a local wholesale and retail market on May 27, arresting over a hundred of men armed with knives, metal rods and traumatic pistols, ready to set upon each other as a result of some kind of a conflict of interest between merchants. Many of the arrested turned out to be living and working in Russia illegally.
Russia not taking the political correct route of immigration and actually enforcing its laws.
[youtube Cv9u7ii18UU nolink]