A group of 101 yeshiva students and their eight accompanying chaperones were kicked off a flight from New York to Atlanta early Monday morning, CNN reported.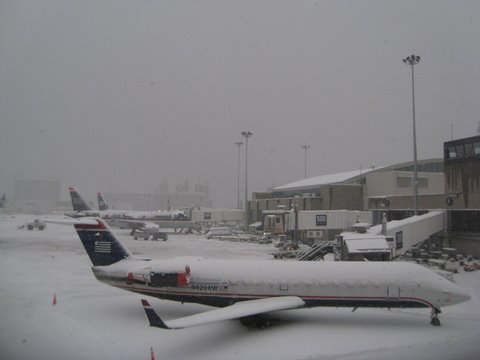 Southwest Airlines said the group of "non-compliant passengers" would not stay seated, while others were using their mobile devices.
When the students failed to comply with requests from the flight crew, including the captain, they were asked to leave the plane, delaying the AirTran flight for 45 minutes, said Southwest spokesman Brad Hawkins, according to CNN.
Students and chaperones from Yeshivah of Flatbush, a private, Orthodox Jewish high school in Brooklyn, said the flight crew "blew [the situation] out of proportion".
"It was a mountain out of a molehill," said teacher Marian Wielgus, one of the chaperones.
According to Wielgus, while some students may have had to be told twice to sit down or turn off their phones, everyone listened.
"They certainly did not do what the stewardess was claiming they did," she sais, according to CNN. "That's what was so bizarre."
Wielgus said the flight attendants were "nasty," "overreacting" and "created an incident when there didn't have to be one."
According to Southwest Airlines, the group violated safety regulations.
Wielgus said she would understand if individual students who were not complying had been asked to leave, but she objected to the collective punishment, CNN reported.
Wielgus said a "small group" of students in the back of the aircraft were chatty, but that did not warrant the flight crew to force an entire group off the plane.
Student Jonathan Zehavi said he felt they were targeted because they are an identifiably Jewish group.
"They treated us like we were terrorists; I've never seen anything like it. I'm not someone to make these kinds of statements," Zehavi said.
"I think if it was a group of non-religious kids, the air stewardess wouldn't have dared to kick them off," he said, according to CNN.
Source material can be found at this site.