An Israeli judge sparked an outcry during the hearing of a 19-year-old Israeli woman who was raped by four Palestinians when she was 13. The woman was petitioning the court for the rape to be considered "an act of terror" which would make her eligible for government compensation.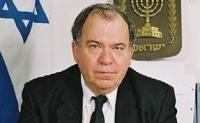 "Some girls enjoy being raped," Judge Nissim Yeshaya of the District Court in Tel Aviv said, according to Army Radio.
The rape victim was not in the room for the hearing. Her attorney, Roni Aloni-Adovnik described the scene to Army Radio. "In the midst of the passionate debate he (Judge Yeshaya) suddenly said aloud, in earshot of everyone present, "There are some girls who enjoy being raped." The room fell into silence….And he didn't even get what he had just said. He didn't understand why everyone became silent all of a sudden."
Israeli press reports said the plaintiff collapsed after her lawyer told her about the judge's remarks and was hospitalized.
Judge Yeshaya said his remarks had been misconstrued.
"This isn't serious," he said after the remarks became public. "They are trying to gain publicity off me. I do not believe a rape victim is not hurt or that rape is not a serious offense."
Israeli Prime Minister Binyamin Netanyahu called the remark "unfortunate" and "unacceptable" and "unfortunate" and said he was withdrawing his support for the judge's appointment as the head of the Likud Party's Court.
Women's groups circulated petitions calling for his immediate resignation.
"It's outrageous – these people are supposed to deciding the fate of these women and they don't have the faintest idea of what it means to be a victim of sexual assault," Miriam Schler, director of the Tel Aviv Sexual Assault Crisis Center told The Media Line. "It sheds light on the level of ignorance that exists in all of these different institutions."
She said that the Crisis Centers throughout Israel received more than 40,000 calls from women reporting sexual assault last year. Of those, fewer than 20 percent filed a claim. Of those who did file a claim more than 75 percent of the cases were dismissed.
"Women don't trust the system," she said. "These incidents (the judge's remarks) give them even less reason to trust it."
Israeli MK Aliza Lavie said Judge Yeshaya must resign immediately.
"A judge who holds such an opinion cannot sit in court even one more hour," she said. "I call on the Justice Minister to dismiss the judge immediately."
The issue of rape in Israel gained prominence when former President Moshe Katzav was sentenced to seven years in prison for two counts of rape in 2011. He is currently in jail.
Some feminist advocates said the Katzav case shows that Israel is changing.
"Things have changed over the past ten years," Elana Sztokman, the director of the Jewish Orthodox Feminist Alliance told The Media Line. "In the Katzav case, several women came out publicly with tremendous courage. Even in this case of the judge, people are reacting to this and not taking it sitting down."
The judge's remarks exploded on Facebook and Twitter, sparking anger among women all over Israel.
"Judge Nissim Yeshaya: "Neanderthal" is too good of a species to begin to describe what species you belong to! You, Judge Yeshaya, are a disgrace and you have brought dishonor to the title judge!"
Isa Ben Rafael, the former foreign press liason officer at the Government Press Office told The Media Line. "I hope they succeed in preventing you from ever entering a court room again. You Sir, are lower than the whale waste at the bottom of the ocean! SHAME ON YOU!"
by Linda Gradstein via The Media Line