A Jewish student from Kansas was denied entry into Britain for a summer job several weeks ago – apparently due to a customs agent's anti-Semitism.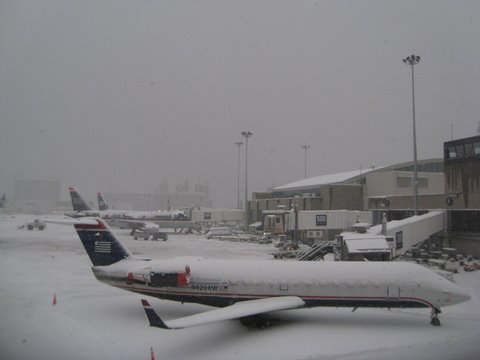 After being detained for more than nine hours, he was put back on a plane to the United States by customs officials. During that time he was never told why he was being denied entry.
According to the the Kansas City Jewish Chronicle, the British man who had offered Louis "Chip" Cantor summer work experience, Kevin Shilling, said the British border agent he spoke to in his attempt to get Cantor admitted into Britain made more than one anti-Semitic comment to him during the telephone conversation they had.
Chip Cantor told his story to two local television stations last month. On June 4, he told KMBC he was traveling to Britain to visit and gain summer work experience, and to participate in a fundraiser for a child who has cancer. He left Kansas City on Wednesday, May 29, landed in Britain after 10 p.m. London time and waited in line to go through customs.
When he got to the front of the line, a female customs agent began looking at his passport. Chip's father, Chuck Cantor, said his son told him the customs agent was very pleasant toward him until she saw the Israel stamps in his passport. Then she simply walked away with his passport without speaking a word to him. Chip told his father he estimates she was gone 45 minutes to an hour. He never saw her again.
"He has a lot of Israel stamps," Chuck said. Chip has been to Israel several times including two programs sponsored by Young Judea — the six-week Machon program and a gap-year program. Chip Cantor graduated from Shawnee Mission East High School in 2009 and will be a senior in the fall at Florida Gulf Coast University.
Finally, according to Chuck, a different, uniformed customs agent came to see him and told him the agents would be taking his bags and detaining him for questioning. He was not told why.
Once in the interview room Chip told his father that he was told if he changed any of his answers to any questions, he was going to go to prison.
"He said, 'Why would I change my answers? I told you the truth,' " Chuck said.
According to the Chronicle, Chip wasn't allowed to be in sight of his luggage and eventually was put into what he described to his father as a detention cell.
"At some point a woman who was wearing a burka came to the cell to photograph him," Chuck said. At that point he was fingerprinted as well.
As she was doing this, she said to him, "We're putting your name and fingerprints and photos into a database. From now on it is going to be very difficult for you to ever travel in the United Kingdom or anywhere in the E.U. It will be up to each individual country to decide if they want to admit you."
Chuck said Chip kept telling the customs agents he had not committed any crimes or done anything wrong. Eventually another agent came to tell Chip he was being deported.
Now several hours after he was detained, Chip was given the opportunity to call his father. Chuck asked to speak directly to the customs agent involved and was connected with Philip G. Yeomans.
After Chuck spoke to Yeomans, he contacted Kevin Shilling, his managing director and owner of Shilling Communications, the British company where Chip was supposed to be employed for the summer. It was about 3 a.m., London time. Shilling, who is not Jewish, called Yeomans.
Shilling noted that while the conversation didn't accomplish anything, Yeomans made several anti-Semitic comments. At one point, Shilling recounted, when Shilling was explaining the reason Chip was in the country, the customs agent told Shilling that Chip should have lied to the customs agent, adding, "A Jewish kid would find that easy."
Yeomans, the custom agent, also told Shilling any additional attempts to aid Cantor would be useless and "the little Jew will be on his way back to his rich daddy," in a matter of hours.
Chip said he was given only a half of a sandwich and very little water throughout the nine hours of detention. In the morning, Chip was escorted to the plane by another customs agent for a flight back to the United States. "The guy walks him onto the plane and in front of everyone, like a prisoner, he says here is this man's passport. Do not give him his passport until you land in the United States," Chuck said he was told. The American Airlines purser told Chip that, in 17 years flying internationally, he had never seen anything like it.
When contacted by the Chronicle, Shilling said, "I'm really so sorry for Chip and the way he was treated. I want to reassure all your readers that if they plan a visit to the U.K., once they get past the U.K. Border Agency they will find friendly, welcoming people, without prejudice."
Source material can be found at this site.