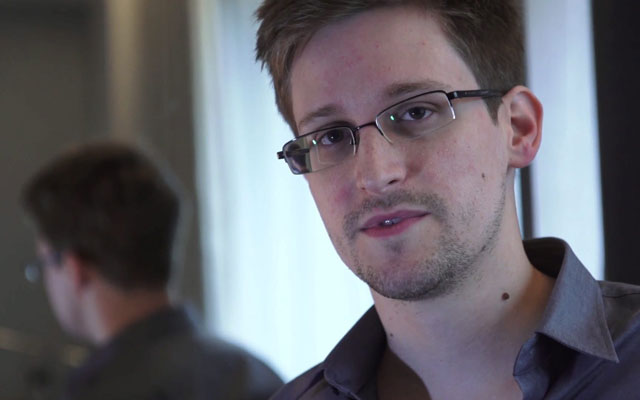 Last Sunday, a Russian consular official confirmed that former National Security Agency (NSA) contractor Edward Snowden asked for political asylum in Russia. Snowden's defection, announced after a week in Moscow, may be not an impulsive act but a thoroughly pre-planned operation.
The Interfax news agency cited Kim Shevchenko, duty officer at the Russian Foreign Ministry's consular office at Sheremetyevo airport, as saying that a Snowden representative filed his request Sunday.
Russia is likely to grant the asylum, judging by Russian President Vladimir Putin's response. "Russia never hands over anybody anywhere and has no intention of doing so," Putin told a news conference in Moscow. However, Putin has one condition, which suggests that he is trying to manage U.S.–Russian differences and avoid escalation.
The BBC reported that Putin, mindful of his summit with President Obama in September, said that if Snowden "wants to remain here there is one condition—he should stop his work aimed at inflicting damage on our American partners no matter how strange this may sound coming from me."
Putin declared that Snowden "is not our agent and does not cooperate with us" and further noted that the Russian intelligence services "never worked with him and are not working with him now." Putin's press conference occurred around the same time President Obama confirmed to reporters that Washington had held "high level" discussions with Russia about Snowden.
If Snowden defects to Russia, he is likely to live out a life of isolation, as did two other young NSA defectors, William Hamilton Martin and Bernon F. Mitchell, who defected in 1960.
Earlier, Nikolai Patrushev, a Putin confidante and secretary of the Russian National Security Council, said that both Presidents Obama and Putin had told the directors of their intelligence services to seek a resolution to the standoff over Snowden. This may explain the unannounced visit by CIA Director John Brennan to Moscow on June 21–22. Patrushev also told Russian media that Russia's Federal Security Service and the FBI had been told to "keep in contact and find solutions" but warned there was no simple solution to the situation.
Nevertheless, suspicions abound. Snowden himself declared that he went to work for Booz Allen with the intention of gaining evidence of U.S. wrongdoings. Presumably, he had to pass a polygraph test. Presumably, he passed that test. The obvious question therefore arises whether Snowden was trained in beating polygraphs and, if so, by whom.
Initially, when leaving Hong Kong, Snowden had announced that he was travelling to Ecuador. However, he remained in Moscow. Russia has already benefited from the damage that Snowden's leaks caused to relations between the U.S. and its European allies.
Much will depend on whether the Kremlin answers Snowden's asylum request positively. But regardless of the answer, the Snowden–Russian connection needs to be explored in depth. Finally, Snowden's asylum request is complicating already damaged U.S.–Russian relations, proving once and for all that Obama's much-publicized "reset" policy is DOA.
Source material can be found at this site.