Bolivia, Venezuela and Nicaragua have offered asylum to National Security Agency whistleblower Edward Snowden, who is believed to have spent the past two weeks at a Moscow airport while he seeks asylum.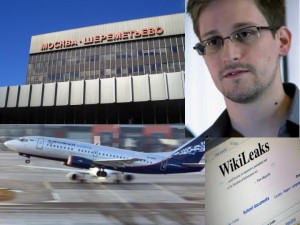 Venezuelan President Nicolas Maduro and his Nicaraguan counterpart, Daneil Ortega, made the asylum offers on Friday, shortly after they and other Latin American leaders met to denounce the diversion of a plane carrying the Bolivian president, Evo Morales, due to suspicions that Snowden might have been on board, The Guardian reported.
The invitations from South America came following Snowden's requests for asylum to six countries, in addition to the 20 he has already contacted, according to WikiLeaks, which claims to be in regular contact with the former NSA contractor.
"As head of state of the Bolivarian republic of Venezuela, I have decided to offer humanitarian asylum to the young Snowden … to protect this young man from persecution by the empire," said Maduro who often refers to the US as "the empire".
Ortega said he was willing to make the same offer "if circumstances allow it."
He said the Nicaraguan embassy in Moscow received Snowden's application for asylum and that it is studying the request.
"We have the sovereign right to help a person who felt remorse after finding out how the United States was using technology to spy on the whole world, and especially its European allies," Ortega said.
The White House on Friday refused to comment on the asylum offers, referring questions on the matter to the U.S. Justice Department.
Source material can be found at this site.