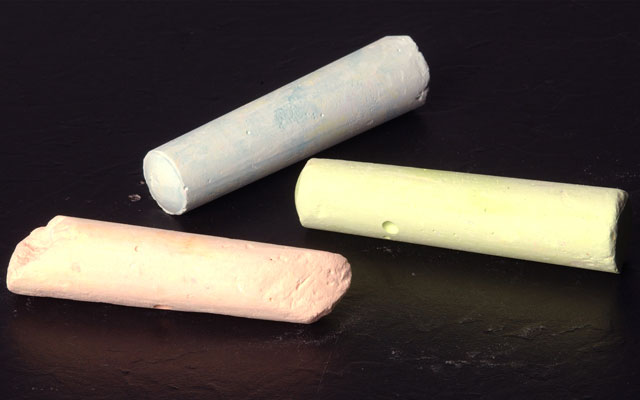 Jeff Olson has no criminal record, has hurt no one, and has done no significant damage to anyone's property. And he nearly ended up in prison. His crime? Writing on the sidewalk—with washable chalk.
Olson wrote a series of protest slogans between February and August 2012 on public sidewalks in front of Bank of America branches in San Diego. City Attorney Jan Goldsmith thought this conduct was sufficiently threatening to the public peace that he charged the 40-year-old Olson with 13 counts of vandalism, each of which could have earned him one year behind bars.
It's difficult to believe that children aren't writing on sidewalks elsewhere in San Diego, raising the question of whether the prosecution was politically motivated. Olson accused Goldsmith of targeting him because he was critical of Bank of America rather than because he defaced public property in such a minor, easily removable fashion. San Diego Mayor Bob Filner agreed that the trial was politically motivated, as well as just plain stupid: "This young man is being persecuted for thirteen counts of vandalism stemming from an expression of political protest that involved washable children's chalk on a city sidewalk."
Goldsmith denied that he targeted Olson because of his politics: "We prosecute vandalism and theft cases regardless of who the perpetrator or victim might be." A great deal of comfort to the citizens of San Diego, who will no doubt rest easy that their local minister of justice is determined to lock up each and every person who scrawls on the sidewalk.
Thankfully for Olson, a jury of sensible citizens acquitted him last week after a four-day trial. But lasting damage has been done to Olson's reputation, to the city's budget, and to the cause of justice. Perhaps instead of squandering the city's resources on bank bashers, the city ought to focus on maintaining the sidewalks in Ocean Beach. Those cracks can't be washed off. Neither can the ordeal of undergoing a criminal prosecution.
The Heritage Foundation's project USA vs. YOU spotlights the flood of criminal laws threatening our liberties. Explore more stories of overcriminalization and find out what you can do to reverse this trend.
Source material can be found at this site.