Nearly half of the US homeowners, who had their loans modified under a government aid program, are now defaulting again on their mortgages at an alarming rate, according to a report on Wednesday by a watchdog organization.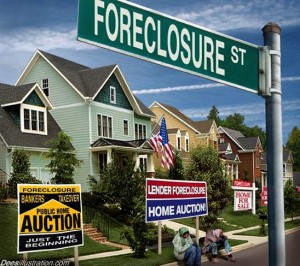 The report by the Special Inspector General for the Troubled Asset Relief Program (SIGTARP), said that around 865,100 homeowners have avoided foreclosure with the help of The Home Affordable Modification Program, also known as HAMP, through loan modifications.
However, more than 306,000 other homeowners had redefaulted on their modified mortgages as of April, the report added.
HAMP was set up to help struggling homeowners avoid foreclosure by working with their lenders to lower monthly mortgage payments. The Obama administration launched HAMP in 2009 to aid struggling homeowners impacted by the housing crisis.
"This is a program where there's not enough people being helped," Christy Romero, special inspector general for SIGTARP, told Reuters.
"Exactly why people are falling out of HAMP isn't well understood by Treasury," said Romero. "If redefaults are happening at an alarming rate, then you've got to stop that and change the program somehow where you stop the trend."
The rescue plan was hoped to offer a lifeline for as many as four million home-owners. But the new report by SIGTARP has raised serious concerns about the program's effectiveness.
The US Treasury has set aside $38.5 billion of its TARP funds to pay for the program, but it has only spent $8.6 billion, about 22 percent, so far.
US foreclosures are a sensitive issue for Americans, and have already triggered protests in the country.
AHT/ARA