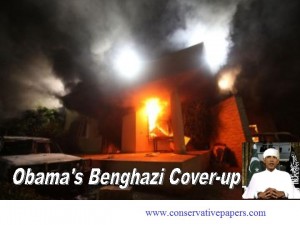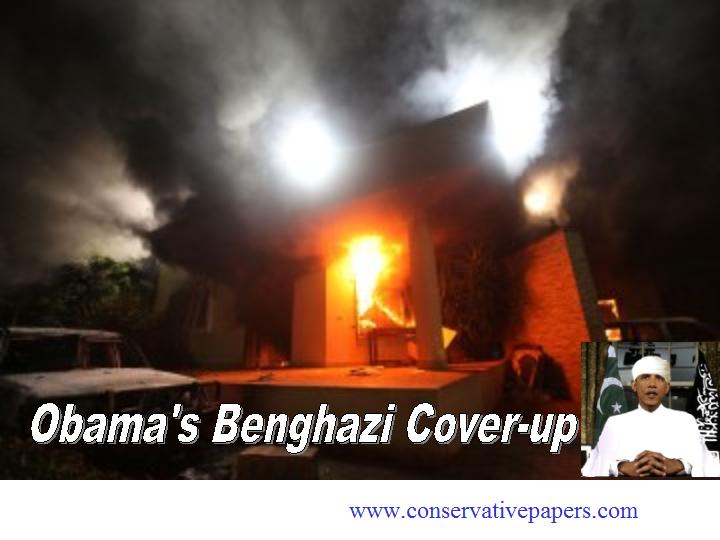 (Foxnews) One of the most severely wounded survivors of the Benghazi terror attack, Diplomatic Security agent David Ubben, risked his life to help save his fellow Americans, and is still being treated at Walter Reed medical center to this day, Fox News has learned.
Fox News is the first news organization to make direct contact with Ubben — who has had multiple surgeries at Walter Reed to save his right leg, which was badly wounded in the Sept. 11 attack.
Fox News has also learned new details about Ubben's heroic actions on the night of the attack, including fighting alongside the former Navy SEALs who were later killed.
The Diplomatic Security agent, earlier in the night, helped recover the body of Foreign Service Officer Sean Smith, going back into the smoke and flames at the Benghazi consulate multiple times until he found Smith, whom he believed to be already dead from smoke inhalation.
Fox News is not publishing his photo in full, out of respect for Ubben's request for privacy as he remains focused on his family and his recovery alongside America's wounded warriors from Iraq and Afghanistan.
Hearing of the details from Fox News, Sean Smith's mother Pat said she hopes one day to meet Ubben in person.
"Thank you very much for what you've done," Pat Smith said, her voice filled with gratitude but also anger. "Why couldn't the government have done the same thing? I think (Ubben) is a hero. He absolutely is a hero along with the two Seals that got it. There's no reason for all these people to die."
Ubben also went back into the smoke-and-flame filled Benghazi consulate several times searching for Ambassador Chris Stevens, but could not find him.
Sources tell Fox News that during the second wave of the attack, Ubben was on the roof of the CIA annex — along with former Navy SEALs Tyrone Woods and Glen Doherty — defending the compound. It was a harrowing scene as dozens of militants attempted to swarm the barriers.
In another sign the attacks were pre-meditated, three mortar rounds rained down on the compound. The first fell short of the annex, about 50 yards away, but the subsequent mortar rounds were direct hits.
Both Woods and Doherty were killed, with the mortar shredding Ubben's right leg.
Fox News also spoke with Sean's father, Ray Smith, who lives in Florida. Smith said he was estranged from his son, but the two had recently connected, and he had planned to travel overseas to see Sean, his wife and grandchildren.
Smith told Fox News he is relieved to know more about his son's death, but he remains critical of the administration. Playing off former Secretary of State Hillary Clinton's testimony to Congress in January when she asked "what difference" do all the questions about the narrative of the attack make, Smith made posters that read: "What's The Difference Sec Clinton?? My son is dead. That's the difference;" and, "The Difference Sec. Clinton, This Is America. We Don't Get Our Own Killed."
Republican Rep. Jason Chaffetz says the State Department has frustrated his efforts to meet with Ubben at Walter Reed. "While initially they said they would be helpful, pretty quickly they turned that off. And I had a meeting scheduled to go visit this … young man and then I was denied." The House Oversight and Government Reform Committee, on which Chaffetz sits, has been investigating the Benghazi attack.
On Wednesday, another Republican congressman, Frank Wolf of Virginia, who has gathered a majority of Republicans in the House in support of a Select Committee to investigate Benghazi, sent a letter to Secretary of State John Kerry complaining that the State Department has refused for months to provide Congress with the names and contact information for the survivors. It was on March 15, six months after the attack, that the State Department finally confirmed three of its agents and one contractor were injured.
Asked why the State Department was either blocking or simply failing to facilitate these meetings, spokeswoman Jen Psaki's explanation was in conflict with lawmakers' claims.
"We don't prevent anyone from telling their story. We've helped and facilitated countless hearings and interviews and discussions of members of Congress," she said.
With more hearings scheduled on Benghazi this fall, some lawmakers hope Ubben will feel he is well enough and able to publicly testify, because he is one of the few survivors to witness both waves of the attack.
"America needs to thank these people for the horrific things they went through," Chaffetz said. "I think if we heard from the survivors including Ubben — as they walked into that room — there's wouldn't be a dry eye in the place because this is what America is all about. These are our heroes. We need to hear from them."
In a related development, a Fox News poll released Thursday shows a majority of voters thinks President Obama should have ordered U.S. troops to go in and help the Americans at the besieged consulate.
Sixty-two percent of voters believe Obama should have sent troops. This number is down slightly from last month's poll when 69 percent said the president should have ordered the military into action.
Fox News' Greta Van Susteren contributed to this report.