Iranian President-elect Hassan Rohani has chosen a new nuclear chief negotiator to represent Iran at talks with the international community, although any nuclear policy is determined strictly by the country's Supreme Leader, Ayatollah Ali Khamenei.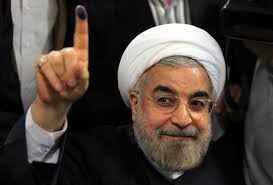 Mohammed Forouzandeh currently heads a powerful state charitable foundation and serves as a member of the Supreme National Security Council.
He is also former member of Iran's elite Revolutionary Guards, a history that would serve him well as the head of the Supreme National Security Council – the other role he will take as Iran's chief nuclear negotiator.
Rohani, meanwhile, is set to be officially inaugurated as Iran's new president on August 4.
The Shi'ite cleric is expected to nominate Bijan Zanganeh to take on the leadership of the oil ministry, a post he held from 1997 to 2005, when Mahmoud Ahmadinejad came to power. Zanganeh was instrumental in attracting billions of dollars in foreign investment into the country's oil and gas industry, Iran's ISNA news agency reported.
"He's a good communicator and respected within OPEC," commented a Gulf OPEC delegate. "This is good news in terms of oil prices and market stability."
Former Iranian ambassador to the United Nations Mohammad Javad Zarif, who served from 2002 to 2007, is to be appointed as foreign minister, according to ISNA.
Nevertheless, none of the nominations are considered official until they have been confirmed by the Iranian parliament.
Rouhani was himself once Iran's leading negotiator with the European Union over the country's secretive nuclear weapons program. A report in 2006 by The Telegraph revealed how the man now hailed by many western commentators as a "moderate" boasted of manipulating European observers during his tenure.
Source material can be found at this site.