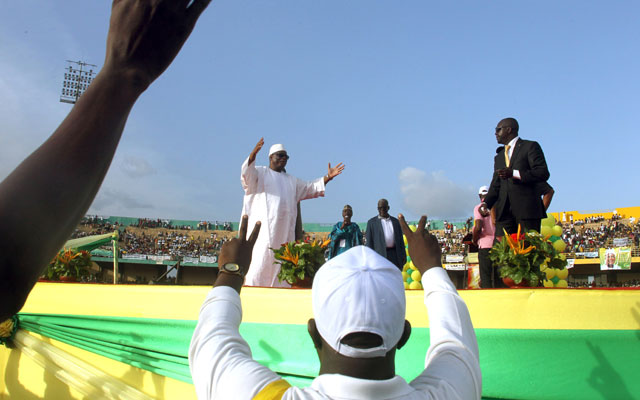 The first round of elections held over the weekend in Mali were hastily declared free and fair by the French and the international community quickly followed suit. Thankfully, they were also largely peaceful. However, substantial electoral irregularities could undermine future stability and raise questions about the legitimacy of the new government.
Voter turnout in relatively stable areas of the country—including the capital city, Bamako—may have exceeded expectations, with some areas reporting over 50 percent turnout. But in the highly contested region of Kidal, some polling stations reported 0 percent turnout. Kidal is home to the majority of Tuaregs in the country. The few Malians who did make their way to the polls in Kidal found that their names were not on the voter rolls, they were not assigned to a polling booth, or there were no workers to staff the polls.
Equally worrisome is the fact that in a country of nearly 15 million people, only 6.8 million were registered to vote, with 5.4 million receiving their voter ID cards on time. The lists of eligible voters were taken from voter registries from 2009 to 2011 and could not account for voters who had recently reached voting age. Over a half million Malians are living as refugees in neighboring countries or have been internally displaced; only 19,000 were reported to have been registered, according to the United Nations. Many of the refugees are northern Malians, a key constituency needed for an inclusive reconciliation process to address many of the challenges that existed prior to the conflict.
Kidal's buy-in to the electoral process is essential to help legitimize the new government. But the results of the electoral process are also critical for reconciliation and reintegration of northern Mali. Whoever wins will have to negotiate a long-term cease-fire with the National Movement for the Liberation of Azawad, a separatist Tuareg group in northern Mali.
The international community's focus on the success of the elections in Bamako overlooks the underlying sources of conflict in Mali. While northern Malians may be in the minority, much of the country's challenges (and the need for an international force to intervene militarily) stem from the region's mistrust. Mali's interim government was able to negotiate a cease-fire only through the presidential elections, and long-term solutions to the grievances in the north will require more than elections.
Source material can be found at this site.