August 15, 2013 15:59
by Pesach Benson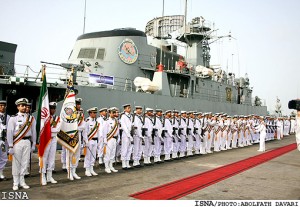 Iran seized an Indian oil tanker in the Persian Gulf. According to the Times of India, the ship, MT Desh Shanti, was detained in international waters and is now being taken to Iran's Bandar Abbas port. Too early to tell what this will mean for oil prices. Iran has previously threatened to block the Staits of Hormuz if sanctions were imposed. What's Iran's official line?
Tehran authorities conveyed to India that the ship was polluting Iranian waters, but this is being seen as flimsy reasoning.
Source material can be found at this site.