Russia's and Iran's leaders agreed on Wednesday that the use of chemical weapons is unacceptable but that military intervention in Syria is also unacceptable.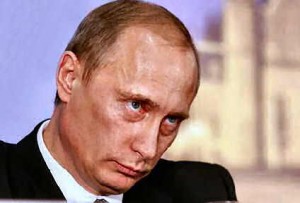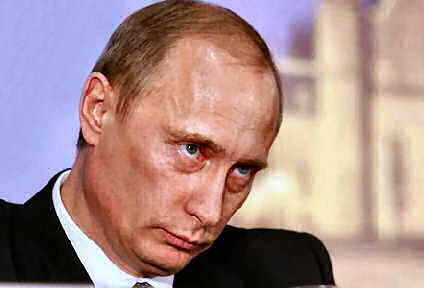 "Both sides consider the use of chemical weapons by anyone intolerable," the Kremlin said in a statement after Russian President Vladimir Putin and Iranian President Hassan Rouhani spoke by phone, a conversation apparently initiated by Iran.
"Taking into account the calls being voiced for external military intervention in the Syrian conflict, they also stressed the need to seek a path to a resolution through exclusively political and diplomatic means," said the statement quoted by the Reuters news agency.
The conversation came amid reports that the United States is planning a limited strike in Syria that would "deter and degrade" Bashar al-Assad's military, according to a report in the Wall Street Journal  on Tuesday. The attack is a response to a chemical strike outside Damascus last week which killed more than 1,000 people.
Russia and China have previously prevented resolutions critical of Syria at the United Nations Security Council and plan to block any text deemed to authorize military action.
The Russian Foreign Ministry called upon the international community on Wednesday to make sure that their investigation into the use of chemical weapons by Syria be carried out in a fair and professional manner.
On Tuesday, Russian Deputy Prime Minister Dmitry Rogozin compared western nations' behavior vis-a-vis the Islamic world to a "monkey with a hand grenade."
His short statement was communicated in the Russian language via his Twitter page. Rogozin has yet to elaborate or explain his comparison.
Meanwhile, Russia is reportedly moving to evacuate its staff from its naval facility in Syria's Tartus, amid signs the West will soon conduct military strikes on the Assad regime.
An unnamed source told the Russian Interfax news agency on Wednesday that "the facility's personnel had boarded the repair vessel stationed there and that Russian warships would escort it out."
The U.S., Britain, and France have all said they believe the gas attacks near Damascus were launched by the regime.
U.S. Defense Secretary Chuck Hagel said Tuesday that U.S. forces were ready to launch strikes once President Barack Obama gave the order.
In Paris, French President Francois Hollande said his country was "ready to punish" those behind the alleged attacks. British lawmakers will debate Syria on Thursday.
Source material can be found at this site.