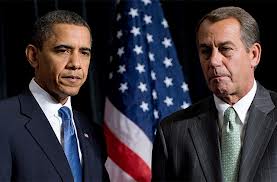 President Obama said last year that the use of chemical weapons in Syria was a "red line." It wasn't one that he rushed to enforce, but that's what he called it.
Yesterday, President Obama made headlines by saying that the red line wasn't really his, but the whole world's, and that "Congress's credibility is on the line" now that he has punted a decision to lawmakers.
The Administration's goals in Syria remain unclear—which isn't something that bodes well for potential military action. The Senate Foreign Relations Committee passed a resolution yesterday authorizing the use of force, and it will go to the full Senate next week. It will likely need 60 votes to move forward in the Senate.
What does this mean? What should Congress consider as it votes on this resolution? What are the U.S. responsibilities and priorities in this situation?
Heritage experts will discuss the mess in Syria—and take your questions—live online at 11:30 a.m. ET today. Our panel will feature:
James Phillips, Senior Research Fellow for Middle Eastern Affairs
Charlotte Florance, Research Associate for Economic Freedom in Africa and the Middle East
Steven Bucci, Director, Douglas and Sarah Allison Center for Foreign Policy Studies
Steven Groves, Bernard and Barbara Lomas Senior Research Fellow
Leave a question here in the comments or tweet a question with hashtag #HeritageLive. The chat will be broadcast right here at 11:30 a.m.
Read the Morning Bell and more en español every day at Heritage Libertad.
Quick Hits:
Source material can be found at this site.