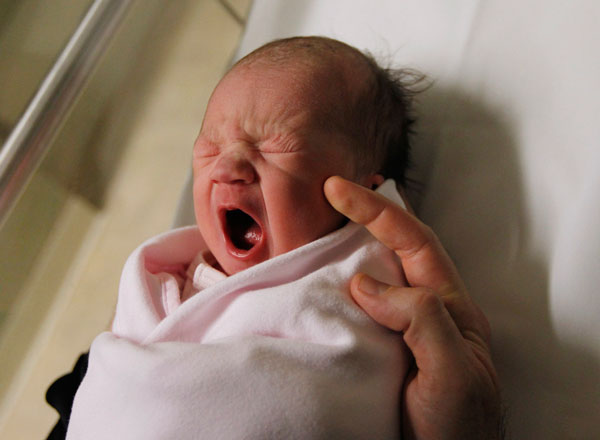 On January 11, 2011, Lili Zeng was nine months pregnant. Her pregnancy violated Chinese law. With a signature from her ex-husband, seven family planning officials forcibly restrained her and injected a needle into her abdomen. Within hours she delivered her baby, and the next day her newborn baby died.
Zeng's tragedy is one more casualty in China's coercive one-child policy.
Sadly, the Obama Administration continues to entangle millions of taxpayer dollars with organizations that provide and lobby for elective abortion. Two years before Zeng's forced abortion, President Obama rescinded the Mexico City policy, which prohibited federal dollars from going to international organizations that promote or perform abortions as a method of family planning.
For the past four years, the U.S. has sent tens of millions of taxpayer dollars to the United Nations Population Fund—in spite of repeated evidence that the organization has been involved in China's coercive one-child policy.
The one-child policy, coupled with a cultural preference for boys, is also wreaking havoc on China's female population. Today, an estimated 40 million Chinese baby girls are "missing." China's average birth ratio is now 100 girls for every 118 boys—the natural rate is 100 girls for every 105 boys—with some provinces reporting skewed gender balances as high as 130 boys for every 100 girls.
A recent documentary, It's a Girl, tells the story of how coercive family planning laws in India and China eliminate more baby girls than the number of women in America today. On September 10, the House Subcommittee on Africa, Global Health, Global Human Rights, and International Organizations held a hearing on "India's Missing Girls." Congressman Chris Smith (R–NJ) testified about the problem in India:
There are laws at the state level which exacerbate the problem, mandating that parents only have two children, penalizing those who exceed this number and denying benefits. This leads inevitably to sex-selective abortion and, particularly in poorer areas, infanticide.
Americans—who are more pro-life than ever before—should be appalled at these cases of clear abuses toward women and children. U.S. tax dollars should not get tangled up with groups implicated in the support of such glaring international human right violations.
Lili Zeng's experience is one of many heartbreaking instances demonstrating the coercive nature of family planning policies that utilize forced abortion. The United States and other international leaders who claim to support individual freedom and human dignity should demand an end to the coercive population control policies that strip women and men of fundamental rights and keep China from becoming a truly free and flourishing society.
Source material can be found at this site.