Female genital mutilation. Slavery. Honor killings. These are the fates of thousands of Arab and African women each year. The United Nations' conservative estimate is 5,000 honor killings annually, two-thirds of them by their families of origin.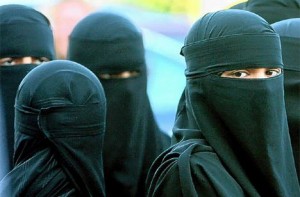 On October 1, The Heritage Foundation's Becky Norton Dunlop hosted "Pain and Promise for Women in the Middle East and North Africa" featuring speakers from SAT-7, the first Christian satellite television station based in the Middle East. In the wake of the Arab Spring and growing economic and political instability, SAT-7 stands for democracy, religious liberty, and equality for all Middle Easterners and North Africans, especially women.
Terence Ascott, founder and CEO of SAT-7, pointed out that one-third of the Arab world is younger than 16. "It is really an important thing to invest in changing lives and attitudes for the future of the Middle East." He added, "Impacting them with new attitudes of human rights issues is, perhaps, the only hope for the future."
According to SAT-7, the turmoil that followed the Arab Spring has created an environment in which Christians and minority groups are under attack. Rita El Mounayer, an executive programming director for SAT-7, expressed that while conservative Islam causes suffering for women, the driving force is the perpetual pattern of male domination of the region.
Ascott founded SAT-7 in 1996 with the mission of spreading hope through Christianity and bringing freedom and equality to Arabs and Christians in the Middle East and North Africa. SAT-7 has broadcasting offices in Cyprus, Egypt, Lebanon, and Turkey. Its programming reaches more than 14 million people, and it includes a dedicated children's channel.
Is there hope for the suffering women of the Middle East and North Africa? SAT-7 believes so.
Maria Kelso is currently a member of the Young Leaders Program at The Heritage Foundation. For more information on interning at Heritage, please click here.
Source material can be found at this site.