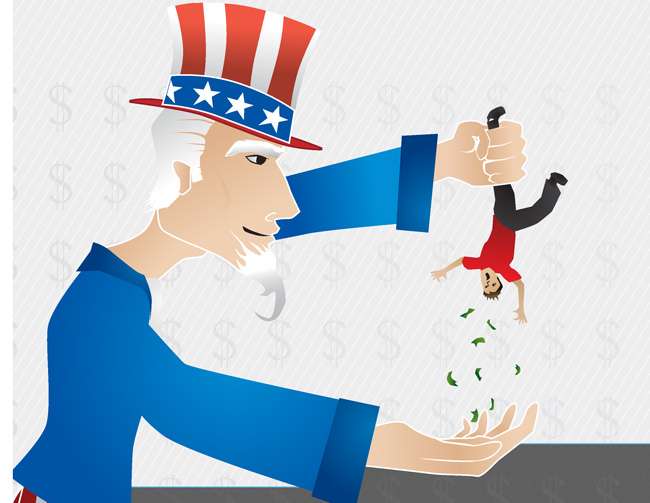 KLTV.com-Tyler, Longview, Jacksonville, Texas | ETX News
A restaurant manager from Tyler, Texas, briefly became the world's first trillionaire earlier this week—until his $4 trillion bank balance was found to be an online glitch.
In an interview with KLTV, Reggie Theus said he would have used $3 trillion of his windfall to pay down the national debt.
We appreciate the sentiment, Mr. Theus—but we need a lot more than that.
While $3 trillion would make a sizable dent in the public debt, the total debt of nearly $17 trillion will keep rising without significant cuts to wasteful government spending and reforming the major entitlement programs.
In fact, every American household would need to contribute $140,000 each to entirely pay down the national debt, a figure featured in the recent report Federal Spending by the Numbers, 2013. And even so, without policies that put the U.S. budget on a path to balance, chronic deficits would mean that the debt would begin growing all over again.
Source material can be found at this site.