Magen David Adom paramedics were giving the girl first aid as IDF forces began combing the area. She was then evacuated to Shaarei Tzedek hospital with what was initially described as "a serious injury to her upper body." She was reportedly conscious.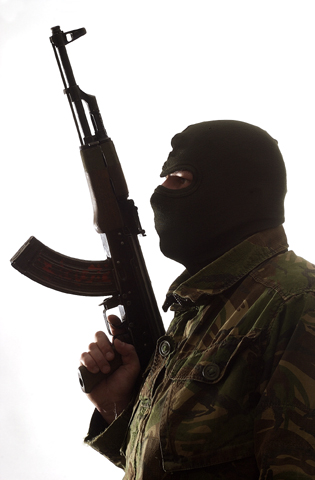 Yoni Hacohen, a paramedic, told Arutz Sheva that she had been hit by a bullet that went clear through her neck.
The residents of Psagot have been told to stay indoors until further notice.
According to initial reports, the girl had been playing in the yard of her house and may have been hit by sniper fire.
David Tzviel, Spokesman for Psagot, said that the terrorist entered the yard where the girl had been playing. She said he had worn a balaclava.
There were other indications of a possible inflitration by terrorists. These reports led to a lockdown of the residents.
Reports that a siren was also sounded in a community near Psagot, turned out to be untrue.
Construction and Housing Minister Uri Ariel (Bayit Yehudi) responded to the attack and said: "We have returned to a reality in which talks with the Palestinians equal murderous terror attacks. This reality must not continue! I demand that the prime minister bring back to the government, for renewed discussion, the decision to release terrorists, and that the IDF be allowed to take tough action against the murderous terror that is raising its head again."

IDF soldier First Sergeant Gal Kobi was shot dead by a sniper in Hevron less than two weeks ago. Two days earlier, Sergeant Tomer Hazan was abducted and murdered.
Fatah's armed branch, the Al-Aqsa Martyrs' Brigade, issued a statement in early September in which it announced that it would give the green light to terrorist attacks targeting Israelis.
The reason given for the planned resumption of open hostilities was Jewish visits to the Temple Mount, which the group termed, "The invasion of the compound by hordes of settlers, and the harm to [Muslim] worshipers, with no intervention from the international community."
The statement, issued just before Yom Kippur, called on all "sleeper cells" to prepare for a confrontation with the "Israeli occupation."
Source material can be found at this site.