Ladies and gentlemen, step right up!
President Obama has a deal for you… sign up for Obamacare before this hot introductory offer expires.
Sign up now—before the fees for non-compliance kick in.
Sign up now—before you see the real cost of your new insurance premiums.
Sign up now—before your current health plan disappears.
Sign up now—don't read the fine print.
If you aren't buying what he's selling, please share this cartoon with your friends.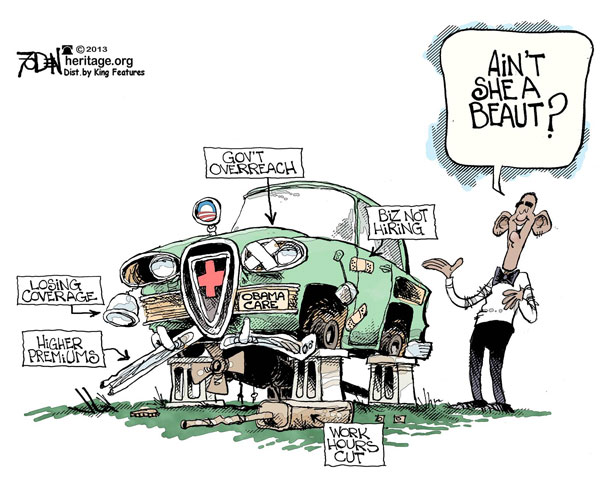 While Washington is in disarray and the media continue to spin distractions, conservatives need to stay the course and fight to defund Obamacare.
Cartoon by Glenn Foden.
Read the Morning Bell and more en español every day at Heritage Libertad.
Quick Hits:
Source material can be found at this site.