October 13, 2013 15:49
by Pesach Benson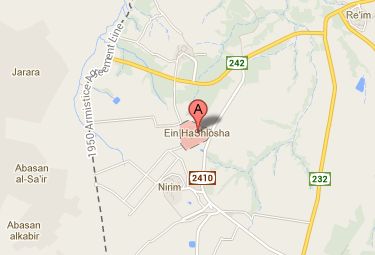 Auditors say £1.95 billion EU aid lost in Palestine. The Sunday Times reports:
Brussels transferred more than £1.95bn to the occupied territories between 2008 and 2012 but had little control over how it was spent, the auditors say in an unpublished report seen by The Sunday Times.
EU investigators who visited sites in Jerusalem, Gaza and the West Bank noted "significant shortcomings" in the management of funds sent to Gaza and the West Bank.
The IDF discovered a tunnel running under the Gaza-Israel border. YNet reports that this tunnel led to Kibbutz Ein HaShlosha — near a kindergarten, no less — and was intended to be used for a terror attack or a kidnapping. AFP reports that Israel responded by suspending the delivery of building materials to Gaza.
Israel and the PA reportedly reached an agreement to exploit a gas field 20 miles off the coast of Gaza. According to the Washington Institute,  the primary obstacles now is Hamas resistance, and popular rejection of cooperating with Israel.
Source material can be found at this site.