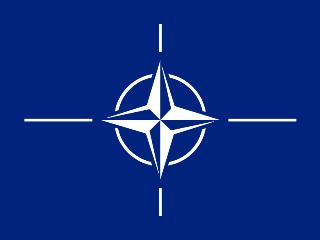 NATO will conduct one of its largest military exercises since the end of the Cold War, but the U.S. is planning to send only a token contribution. This poor commitment will not go unnoticed by American allies in Eastern Europe.
Exercise Steadfast Jazz will take place in Estonia, Latvia, Lithuania, and Poland as part of a live-fire training and certification exercise for the NATO Response Force (NRF). Of the 6,000 troops involved, the U.S. is sending a paltry 200 soldiers.
As noted in a Heritage Issue Brief, there are several factors that make this exercise particularly significant for America's Central and Eastern European allies.
This is the first major NATO exercise since President Obama unveiled his "Asia Pivot" strategy and simultaneously slashed the number of U.S. troops in Europe. America's participation in this exercise is not only meant to improve interoperability with its NATO partners; it is also a signal of continued commitment and dedication to the region.
With the NATO-led mission in Afghanistan drawing to a close, the alliance should prepare for future challenges. The development and strengthening of the NRF to react quickly and efficiently in times of need is an important part of this process.
It is in the U.S.'s national interest to ensure that a respected and well-trained NATO is both willing and capable to maintain regional stability. Steadfast Jazz will take place in member countries who view their territorial security as anything but certain. As noted by Heritage researchers:
For many in the Baltic region, Russia's Zapad exercise is seen through the lens of five decades of Soviet occupation and the recent Russian invasion, and subsequent occupation, of 20 percent of the Republic of Georgia. This explains the apprehension in the Baltic states about Russia's motives.
While some critics may not appreciate the benefits of a strong NATO force, the minor U.S. participation in the Steadfast Jazz exercise signifies a missed opportunity to demonstrate America's commitment to NATO and its allies in Central and Eastern Europe.
Paige Haynes is currently a member of the Young Leaders Program at The Heritage Foundation. For more information on interning at Heritage, please click here.
Source material can be found at this site.