November 3, 2013 16:03
by Pesach Benson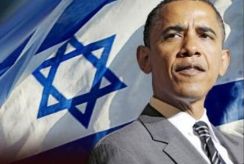 Very unprofessional: An "Obama administration official" leaked to CNN that Israel carried out last week's attack on a Syrian missile base. Jerusalem is furious — eroding Israel's plausible deniability raises the pressure on Bashar Assad to respond.
Elliott Abrams heaps scorn on the US for a pattern of spilling Israeli secrets, but if you think Abrams is harsh, see how Arieh Golan, the morning news anchor for Reshet Bet radio, reacted (via Israel Matzav).
Meanwhile, Turkey denied allegations it provided Israel with intelligence on the Syrian missile base destroyed last week. For more commentary, see the Jerusalem Post.
Also, Israel to build security wall along Jordan border, according to Mideast press reports.
Source material can be found at this site.