MK Zevulun Kalfa (Bayit Yehudi/Jewish Home) addressed the Knesset today in a special meeting called by the Opposition about the housing crisis. Kalfa is a resident of Kibbutz Shomria in southern Israel, which today is home to refugees from Gush Katif – the former Jewish communities of Gaza.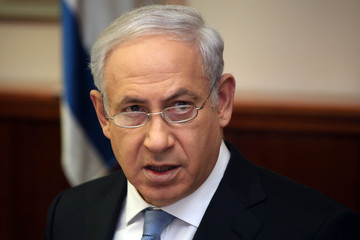 Prime Minister Binyamin Netanyahu was also present – and Kalfa addressed his words primarily to him.
Referring to the bureaucracy which often prevents young couples from buying apartments, Kalfa stated, "I have a practical suggestion: many lands held by the Housing Administration are also owned by the Jewish National Fund (JNF). If we can somehow separate the two, it will create a competitive atmosphere," thus giving more people the opportunity to build much more quickly.
Kalfa lamented that the problem was a matter of missing deadlines. "The ministries are asked to push forward certain plans, but they often do not complete things on time," he said. "Sometimes they can take up to two years before confirming the next stage of a building project." He suggested that offices hold the responsibility for completing projects, and that if an office misses a deadline, "the project goes on without them."
Kalfa also called on the public to move outside of Israel's center and to inhabit other, less-populated areas: Judea and Samaria, the Negev, the Jordan Valley, the Galilee, and the Golan Heights. "The State of Israel is small," he said. "I travel here [Jerusalem] every day from the South; it doesn't take that much time. Transportation from the periphery to the center only gets better with each passing day."
"I call on everyone from every faction: there is more than enough space in the South, in the Jordan Valley, in Judea and Samaria, in the Galilee, and in the Golan Heights for you – and you will be amazed at how short the commute will be," he continued.
Addressing the PM, Kalfa said "the housing crisis isn't general; it's specific. It would be morally correct, Mr. Prime Minister, to begin solving the crisis by building homes for the refugees from Gush Katif. Even after 8 years, there are still some families who lack proper housing. I am willing to be their spokesman, to represent them. I appeal also to Housing Minister Uri Ariel, but a system-wide solution is needed here. I hope that we can also utilize the help of the Finance Minister [Yair Lapid] so that this problem can finally be solved."
Kalfa's remarks follow both announcements that the Prime Minister has canceled plans to build tens of thousands of buildings across Israel and reports of an unofficial building freeze already in effect.
Source material can be found at this site.