With the roll out of Obamacare being as disastrous as possible for the Obama administration, one group was given a $1 million grant to help lead a rebranding effort with hopes of salvaging the law in the eyes of the American people.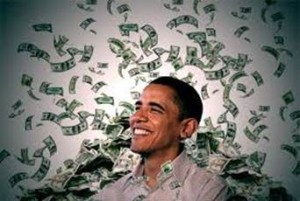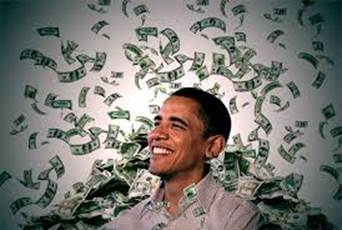 Families USA (FUSA) — an organization that describes itself as a "national nonprofit, non-partisan organization dedicated to the achievement of high-quality, affordable health care for all Americans" — was given a $1.1 million grant by the Robert Wood Johnson Foundation on October 4, 2013, to gather "success stories" of Americans dealing with Obamacare and distribute them to the media who often refer to them as an "independent" group. This is part of a greater upcoming effort to bolster the perception of the lowly health care law.
"The purpose is to bridge the information gap for people who can significantly benefit from the Affordable Care Act," Ron Pollack, the Co-founder and Executive Director of Families USA, told TIME on October 25, 2013.
However, the organization is a far cry from "non-partisan" and is extremely close to the Obama Administration and Enroll America – the group leading the efforts to sign people up for Obamacare.
Philippe Villers, the president of Families USA,  serves as the Secretary and Treasurer of Board of a little-known group called the Herndon Alliance. The Herndon Alliance originated in Herndon, VA in 2005 and produced research the left used to sell the overhaul of the United States health care system and counteract opposition as the president was making a push for Obamacare.  As Lachlan Markay of the Washington Free Beacon noted, they are credited with crafting President Obama's, "If you like your health care plan, you can keep it" message, and are even backed with money from George Soros' Open Society Institute.
In 2009 Politico wrote, "When President Barack Obama says Americans can maintain their 'choice' of doctors and insurance plans, he is using a Herndon strategy for wringing fear out of a system overhaul." They were also described as, "the most influential group in the health arena that the public has never heard of."
Ron Pollack, the above mentioned co-founder and Executive Director of Families USA,  told the Washington Post in a 2010 interview after the passage of Obamacare that he was going to help found a group called Enroll America in order to raise millions of dollars to assist with enrollment.
"We're actually helping to found a new organization to work on this. Its placeholder name is Enroll America, and it will involve all the different interest groups, from supporters of reform like consumers groups to community health centers and doctors and insurers," Pollack told Ezra Klein during an interview. He continued, "And what we'll do is raise tens of millions of dollars for state groups to work with the state to try to create the most effective systems to apply and enroll. You should be able to enroll with simple application forms at a doctor's office or a pharmacy. You shouldn't have to take the day off of work. That sort of thing."
Pollack currently sits on the board of directors of Enroll America.
In fact, the grants given by the Robert Wood Johnson Foundation show Families USA and Enroll America are in the exact same office building, in the exact same suite.
Here is a screen cap of the grant awarded to Families USA, located at 1201 New York Avenue, N.W., Suite 1100, Washington, D.C.