The Kuwaiti news outlet Al-Jarida reports that Barack Hussein Obama is seeking to arrange a trip to Tehran, Iran next year.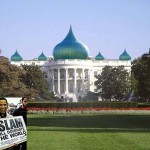 The headline of the article reads, "Obama would like to visit Tehran, official invitation after details resolved."
"Al-Jarida has learned from a U.S. diplomat that President Barack Obama is seeking to visit Tehran in the middle of next year," the report reads.
"The source said that the desire to visit is shared, and that Tehran and Washington are waiting for the conclusion of the arrangements prior to Iranian President Hassan Rohani issuing an official invitation to his American counterpart to visit Tehran.
"He pointed out that the most important detail that is outstanding regarding the meeting is the question of a meeting with the radical Islamist and Supreme Leader Ali Khamenei, and the possibility of not holding the meeting.
"The source said that Obama was waiting for the invitation to devote his new administration's policy in the region based on the principle of non-military involvement and balance. He wants to be the first U.S. president to visit Iran since the Khomeini revolution in order to show that he is an advocate of peace and dialogue even with those who chant death to America."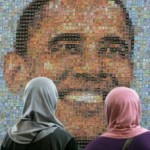 The article was originally published in Arabic.
A State Department spokeswoman did not respond to a request for confirmation of the Al-Jarida report.
But in an email, one former high ranking U.S. national security official says, "I don't believe it."