A federal program that allows foreign investors to obtain a U.S. visa by investing large sums in U.S. commercial projects is raising security concerns, particularly over whether the program can be "infiltrated" by potential terrorists.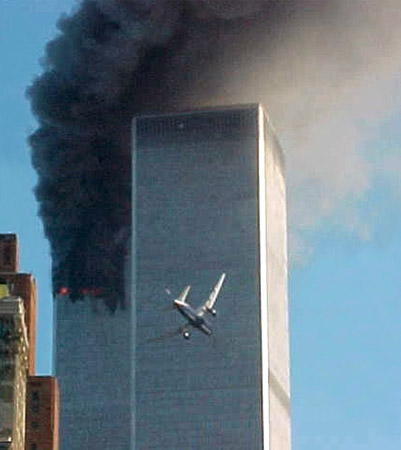 The new concerns about the decades-old EB-5 Immigrant Investor program were raised by the Department of Homeland Security, following questions related to whether two Iranian operatives might have been trying to participate. Those operatives were allegedly involved in a network exporting items "for use by 'secret' Iranian government agencies" — and "appeared to be involved in a series of international assassination and terrorism operations," according to an internal memo by Immigration and Customs Enforcement.
The internal memo was issued as a result of concerns focused on the visa program's Regional Centers pilot project. The memo ultimately suggested closing legislative and background-check loopholes and concluded "there are no safeguards that can be put in place that will ensure the integrity of the [Regional Center] model."
However, the suggestions were not included when the program was reauthorized last year, which prompted Iowa Sen. Chuck Grassley to ask ICE to provide additional information about the program's vulnerability to "terrorists, espionage, money laundering" and other illegal activity. This comes on top of complaints that the program could be susceptible to political pressure.
Grassley, in a Dec. 12 letter to ICE Acting Director John Sandweg, asked what ICE is doing "to help ensure [the U.S.] does not provide EB-5 visas to individuals and entities that are involved in international terrorism."
Some argue major security improvements to the program have been made over the past several years and that Congress has been apprised of them as members continue to reauthorize the program.
However, Grassley argues the ICE memo — which he released — shows Congress needs to know more.
"It appears that there are additional concerns about national security that Congress has not previously heard and will need to consider as the program continues," he told FoxNews.com on Monday.
According to the memo, federal agents learned two Iranians were trying to "facilitate terrorism" and were "involved in an illicit procurement network that exports items to Iran for use by 'secret' Iranian government agencies."
At least one of them was indicted and arrested in connection with allegations cited in the ICE investigation, according to the heavily redacted, five-page memo. The connection to the EB-5 program is unclear, but the memo appears to indicate that a company involved in the investigation was participating in that program.
DHS spokesman Peter Boogaard said Monday the federal government has taken "unprecedented steps" in the past four years to improve security and detect fraud within the EB-5 program. He also said the internal memo focused on just one regional center, which was suspended from participating in the program until an investigation found no evidence of "nefarious" activity.
The EB-5 visa program was created by Congress in 1990 to stimulate the domestic economy through foreign investment. It originally required applicants to invest at least $1 million and grants them and immediate family members a temporary visa with the potential to get a permanent one after roughly two years.
The Regional Centers program was added in 1992 and requires only a $500,000 investment into projects that help economically depressed regions.
The timing of Grassley's letter has resulted in allegations that his interest in the program is politically motivated, considering Alejandro Mayorkas, the director of U.S. Citizenship and Immigration Service, is going through the Senate confirmation process to become the No. 2 official at Department of Homeland Security.
Republicans objected earlier this month to Mayorkas' nomination being moved to a full Senate vote, despite him being the subject of a DHS inspector general investigation pertaining to the EB-5 program. The investigation focuses on allegations that Mayorkas improperly intervened on behalf of potential investors in a company connected to Democrat Terry McAuliffe, an issue that became part of the Virginia governor's race which he won in November.
Senate Majority Leader Harry Reid also was recently accused of pressuring Mayorkas' office to approve EB-5 visas for investors in a Las Vegas casino hotel.
David North, a fellow at the conservative-leaning Center for Immigration Studies, argues the broad concern is perhaps U.S. middle men scamming foreign investors and the investors essentially buying an American visa.
"The whole thing, as far as I can see, appears to be to help aliens get a green card," he said.
North acknowledges that investors indeed want a return on their money but argues "the visa is the real end of the tunnel."
He also questioned the entire concept of regional centers, suggesting they are second-tier investment operations and are "politically gerrymandered" to help domestic investors.