With less than 24 hours to go until the critical Obamacare enrollment deadline, all eyes are on the Obama administration to see whether Democratic claims of a massive "Obamacare sign-up surge" will materialize.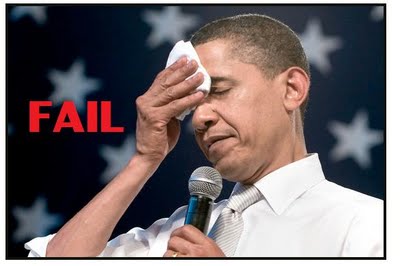 Tomorrow's December 23rd deadline, which was extended an extra week due to the HealthCare.gov debacle, marks the near midpoint of Obamacare's six-month enrollment period. The Obama administration says it needs to sign up 7,000,000 people to Obamacare by the March 31 deadline. Individuals wishing for health coverage to begin January 1 must be enrolled by tomorrow's deadline; those wishing to avoid the government's fine of $95 or 1% of their income must get health coverage by March 31.
To remain on pace, the Obama administration needs to have enrolled roughly 3,500,000 Americans in Obamacare by tomorrow's deadline. Moreover, roughly one third, or 1,166,666, of those enrollments need to come from so-called "young invincibles" — the 18 to 34-year-old healthier demographic whose premiums will cover older, sicker people's more expensive health costs. Analysts say failure to enroll enough young, healthy people could spark an actuarial "death spiral."
Will the Obama administration have 3,500,000 million people in Obamacare by tomorrow's deadline? Moreover, will 1,166,666 of those people belong to the critical "young invincibles" demographic?
Probably not.
On Friday, President Barack Obama said in a press conference that in the first three weeks of December alone, 500,000 people placed a plan in their shopping carts through HealthCare.gov. What portion of those individuals actually activated insurance coverage by paying their first month's premium is presently unclear. Similarly, during congressional testimony Health and Human Services (HHS) Secretary Kathleen Sebelius said she does not know how many of the 365,000 individuals who selected a health plan through HealthCare.gov before December have cut their first premium check and activated coverage. Either way, even if the administration enrolled 1,000,000 paying customers, they would still be less than one third of the way toward hitting a mid-point goal of 3,500,000. Furthermore, the entire enrollment total would still be short even of the number of young people the federal officials say Obamacare would need to remain viable.
Obama officials claim that the real enrollment surge is likely to occur before the March 31 deadline when the individual mandate's financial fines and penalties kick in. However, last week the Obama administration announced it will offer "hardship exemptions" for some of the millions of Americans who have lost their health insurance due to Obamacare, thus prompting debate over whether additional exemptions and delays may be forthcoming.
Bottom line: if by tomorrow the administration has not enrolled 3,500,000 people — with at least one third of those being 18-34-year-olds — Obama will find himself scrambling to hit 7,000,000 paying Obamacare customers by the end of March.
According to the RealClearPolitics average of polls, just 38% of Americans now support Obamacare; a Harvard University poll finds that 57% of young people disapprove of Obamacare.