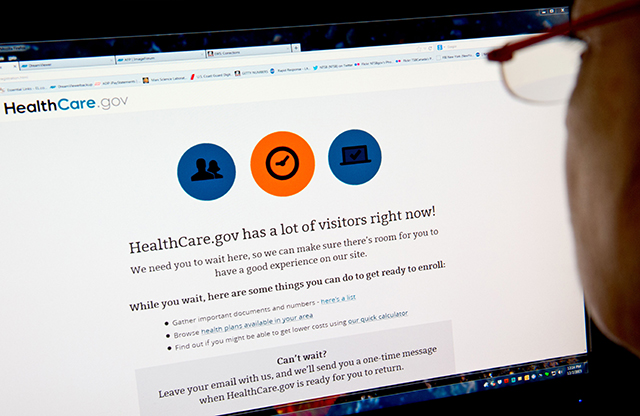 Obamacare has not quelled the public's desire for health care reform, according to a new poll released this week by the Associated Press-NORC Center for Public Affairs Research.
The survey, which revealed the public's list of issues they believe should be Washington's focus in 2014, found 52 percent of respondents mentioned health care as one of the top 10 issues, followed by unemployment (42 percent), the economy in general (39 percent), and the federal deficit (31 percent).
The new poll mirror similar findings from Gallup last month, in which U.S. respondents rated dissatisfaction with government, the economy in general, and health care as their top three concerns—overshadowing issues like poverty, education, and immigration.
With Obamacare's recent missteps, continued problems, and new taxes and fees coming online, the results aren't surprising, says Heritage health expert Alyene Senger. "This is only the beginning … two of these taxes get worse in the years to come," she writes.
As many Americans prepare to use their new Obamacare coverage, they could face other obstacles, such as limited access to care, higher premiums and health care costs, changes in Medicare plans, and diminished consumer choice.
Rather than rely on a law that shows each day it will not reduce premiums, bring down health care spending, or improve the efficiency of the health care sector, health policy experts at The Heritage Foundation suggest Americans should to take a closer look at market-driven systems that already work effectively in health care. Heritage has a list of commonsense reforms that work off these free-market principles to truly improve health care in this country.