Norway's sovereign wealth fund has blacklisted 2 Israeli companies over their involvement in construction in the eastern part of Jerusalem. The ban was announced Thursday by Norway's finance ministry.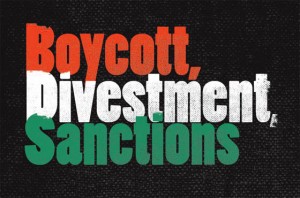 The sovereign wealth fund, which is a state-owned investment fund, is the largest in the world. Its worth is estimated at $818 billion, reports AFP.
Africa Israel Investments, an Israeli real estate developer, and its construction subsidiary Danya Cerbus were the two targeted companies. Last August a 3-year ban on the two companies by the Government Pension Fund of Norway was ended; with the new announcement the discrimination has been revived.
The Norwegian finance ministry claimed the companies were partners in "serious violations of individual rights in war or conflict" by building in the capital of Israel. In the same announcement, the finance ministry suspending a restriction on the sovereign wealth fund from buying Myanmar bonds.
A Norwegian delegation of Christian leaders visited Israel last December to apologize for their country's antagonism against Israel. The group presented a 7 page declaration of the things they repent for as Norwegians, including the 1993 Oslo Accords, and for not better defending Israel against hostile Norwegian politicians and media.
Pastor Terje Ligerod, head of the delegation, emphasized "we want to stand on the biblical basis, the word of G-d, stating very clearly that the Jews are the chosen people of G-d, and that Eretz Yisrael belongs to the Jews."
Meanwhile reports this month suggest that US Secretary of State John Kerry has been manipulating the European boycotts to exert pressure on Israel, in trying to force the Jewish state to submit to massive territorial withdrawals including the establishment of an Arab capital in Jerusalem.
Along similar lines, Dutch pension asset manager PGGM, one of the largest in the country, declared in early January that it was divesting from five Israeli banks because they finance "Jewish settlements in the occupied Palestinian territories."
The move comes on the same day as top actress Scarlett Johansson resigned as an ambassador for Oxfam over the NGO's stance on boycotting Israeli companies.
Source material can be found at this site.