President Barack Obama won the Nobel Peace Prize in 2009 Obama had been in office less than a month when he won.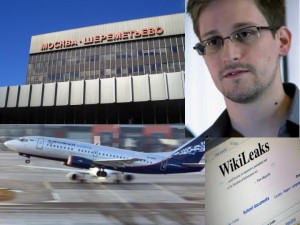 Now Obama could get some unwelcome company.
Two Norwegian politicians have nominated NSA leaker Edward Snowden for that same prize. Bard Vegar Solhjell and Snorre Valen of Norway's Socialist Left Party announced Wednesday that they had nominated Snowden for the award. They praised his leaks for raising the curtain on modern surveillance techniques.
Being nominated for the $1.2 million Nobel peace prize is a far cry from actually winning it; in theory, you or I or anyone on the street could be a nominee. The peace prize is considered one of the most controversial of all the Nobels (Gandhi never won it, for example). Obama's prize is criticized because of our use of unmanned drones, which have killed civilians. On the other hand, important global figures such as Nelson Mandela, Mother Teresa and the Dali Lama have all won.
This is a reminder of just how serious many in Europe take American surveillance issues and how popular Snowden is there. He's been invited to speak to the German government, has been nominated for a student rector position at a university in Scotland, and has delivered a Christmas message on British television. Europeans did not brush this stuff aside like the American left did, they have a serious problem with NSA's spying.
Snowden's been nominated for other prizes before, and has even won one – the Sam Adams Award for Integrity in Intelligence, given by a group of retired CIA officers. Snowden's whistle-blowing have made him famous. A Nobel would make him immortal.